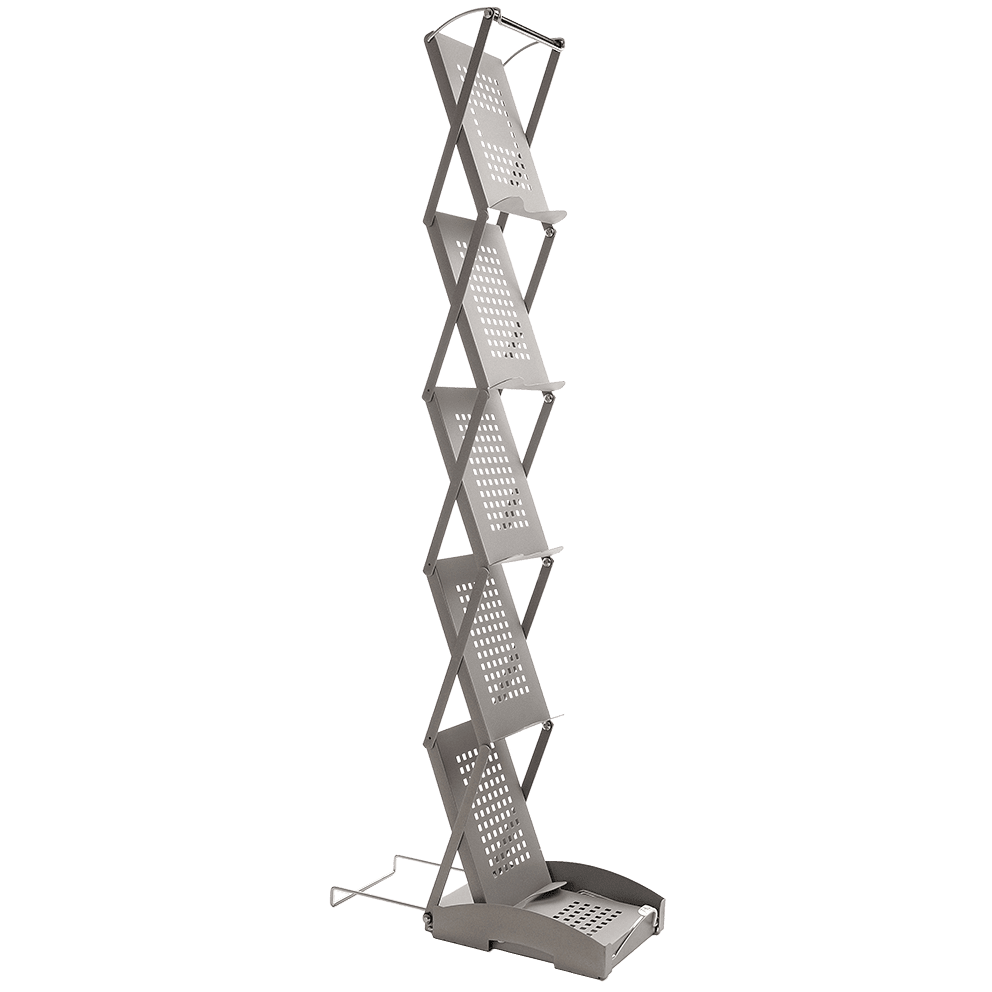 swingup™ literature racks
– Showcase print materials with style
Just unpack, pull up, and these literature display racks are ready to use.
Durable Metal Construction
Extra Stability
Market-Tested for a Decade
Technical facts
Colors: Matte black or silver grey
Width: 24 cm / 10″
Height unfolded: 147 cm / 61″
Depth unfolded: 55 cm / 22″
Folded size: 25x25x36 cm / 10x10x14″
Shelves: 5 pcs. (A4 / 8.5×11″ size)
Capacity: Max 5×100 single leaflets to close while loaded
With bag, Black or Grey – 83020
With bag on wheels, Black or Grey – 83025
Assembly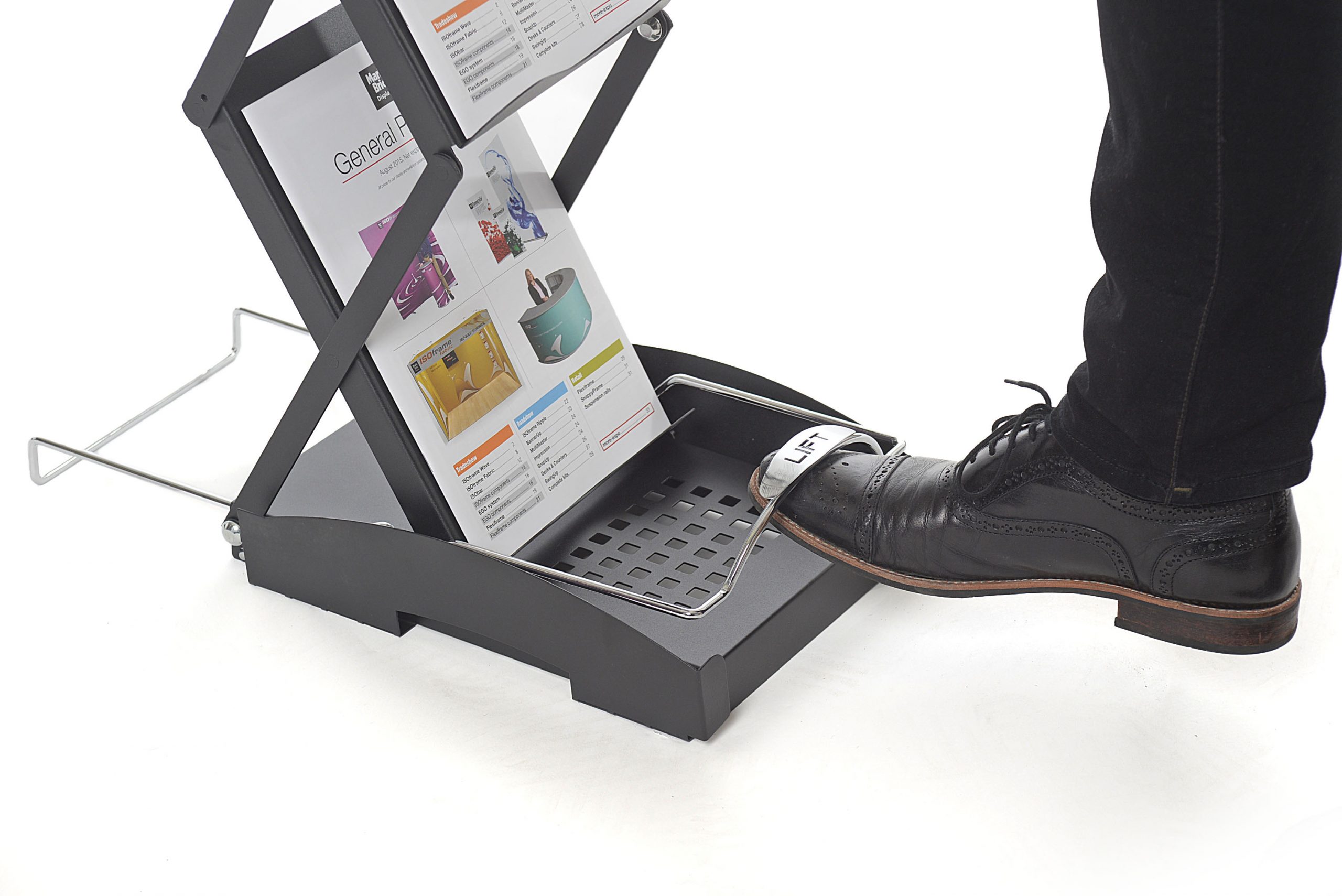 Double-locking setup
Secure double-locks guarantee that the literature rack keeps standing even if overstuffed.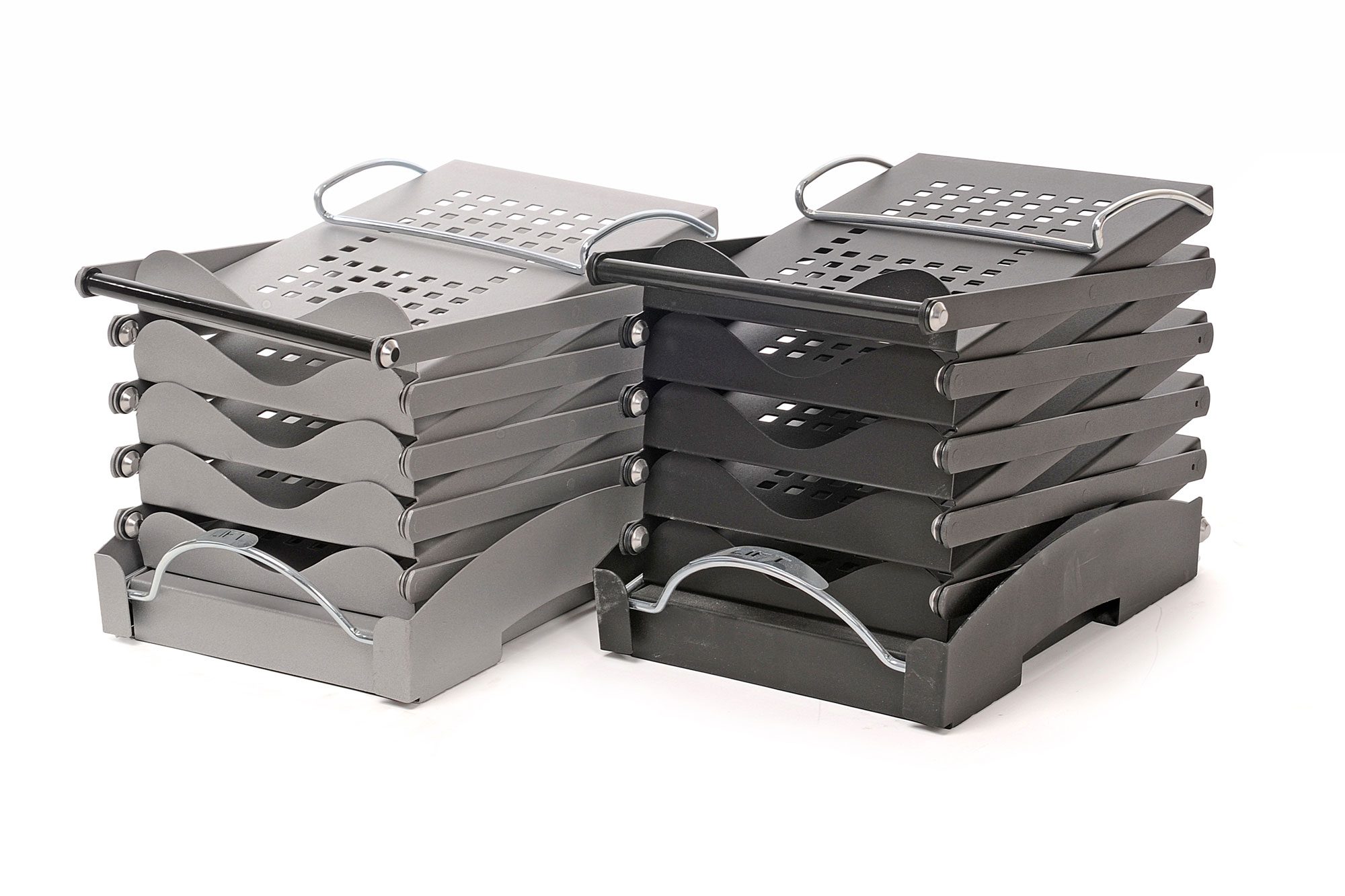 Smart Colors
SwingUp is available in matte black and silver gray. All colors are scratch-resistant.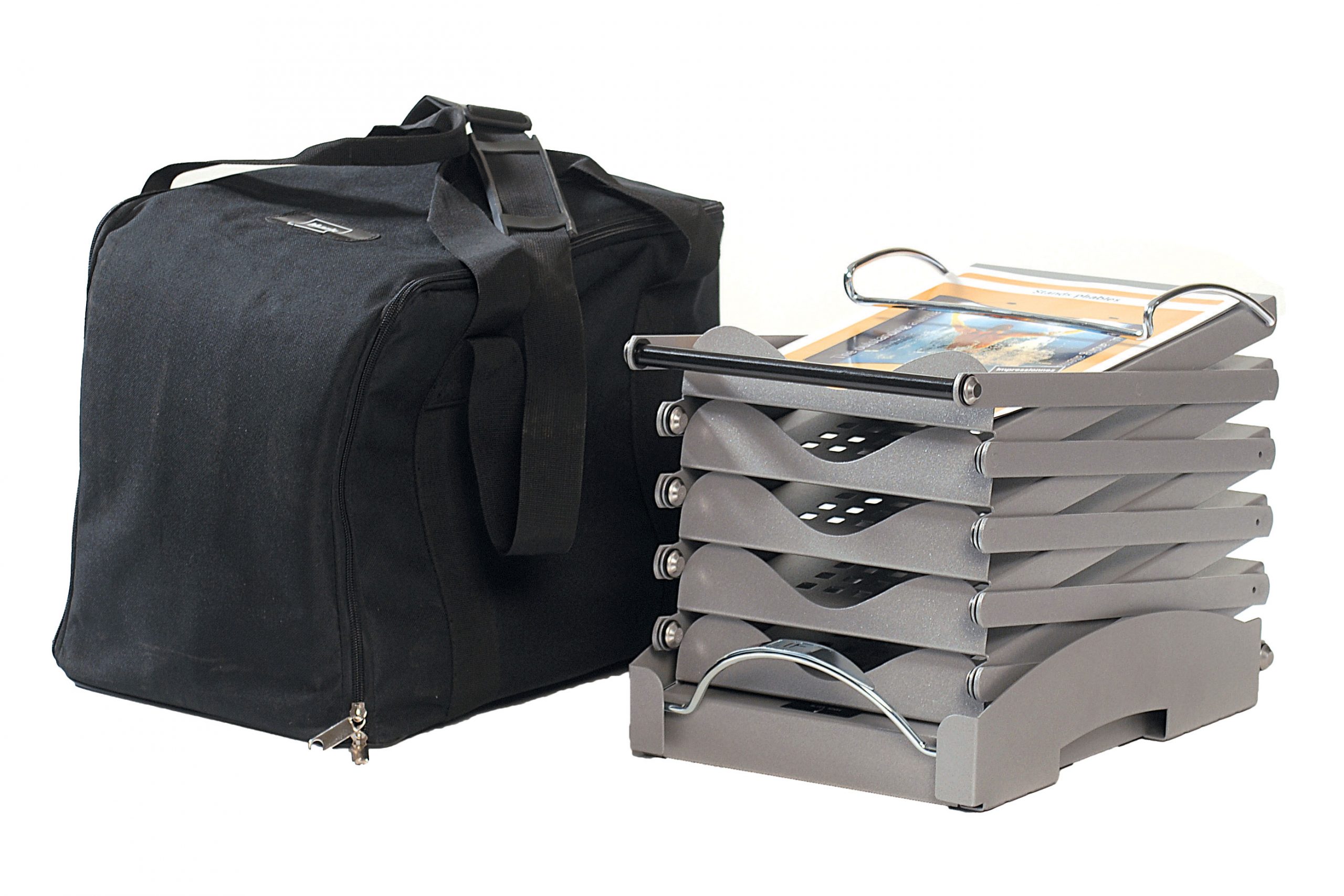 Transport bags
Bags are available with or without wheels. Keep the brochures on the shelves during transport.




ENGINEERED FOR DURABILITY