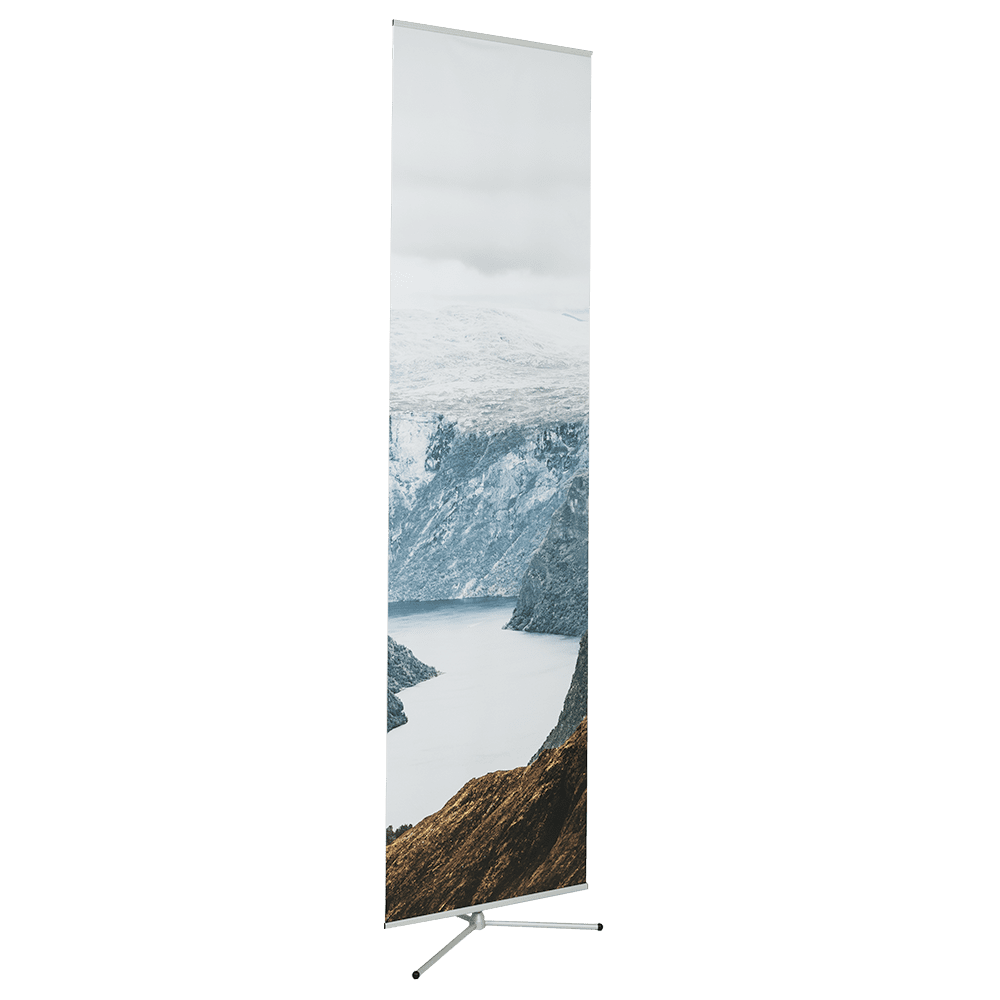 multimaster™
– A multipurpose, telescopic stand
Vertical or horizontal, single or double-sided, extra tall or extra wide—MultiMaster adapts to all large format graphics with ease. This telescopic banner stand is adjustable up to 3 metres and multiple stands can be used to support extra wide graphics. MultiMaster also allows you to lift your message off the floor for customized visibility.
Displays high and wide
Messages in both directions
Includes shock-proof bag
Technical facts
Color of stand: Matte black or silver grey
Widths: Any size up to 115 cm/46″. Wider graphics require two stands, each shipped separately.
Height: Adjustable up to 300 cm/10 ft.
All stands delivered in a shock-proof carrying bag
Multimaster silver/black including bag – art: 86100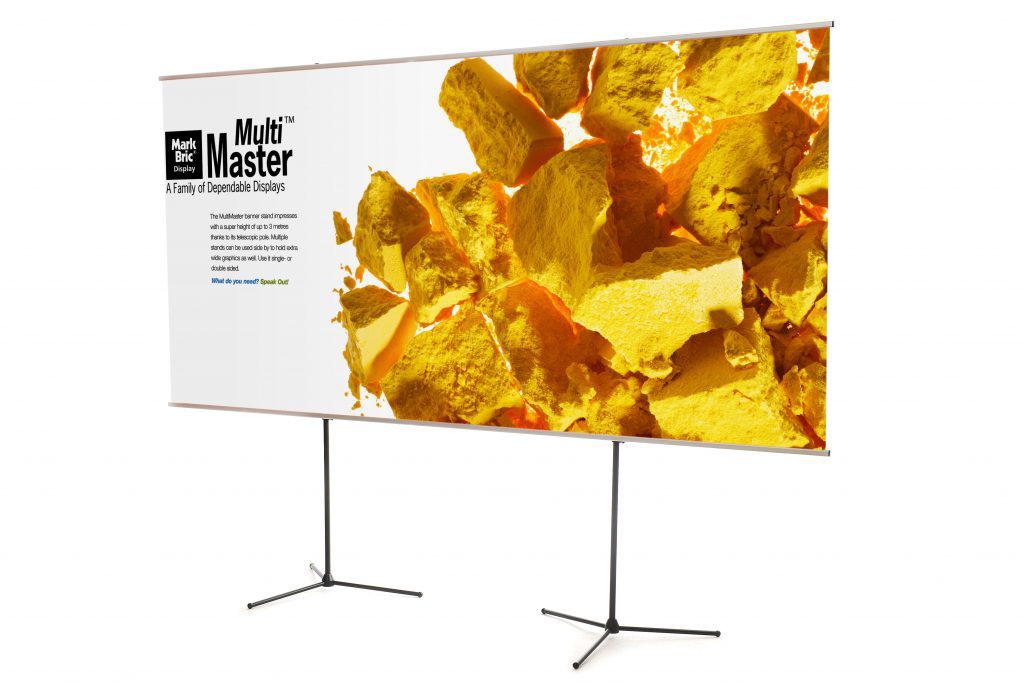 Side-by-side
Multiple stands can be used side-by-side to hold extra wide graphics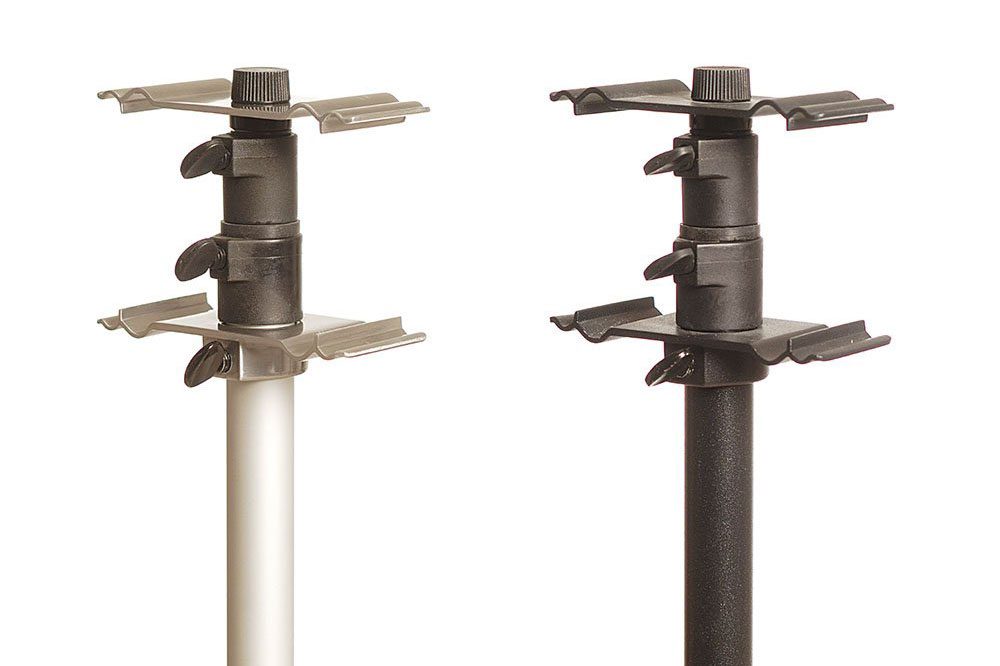 Smart colors
MultiMaster is available in scratch-resistant silver gray and matte black.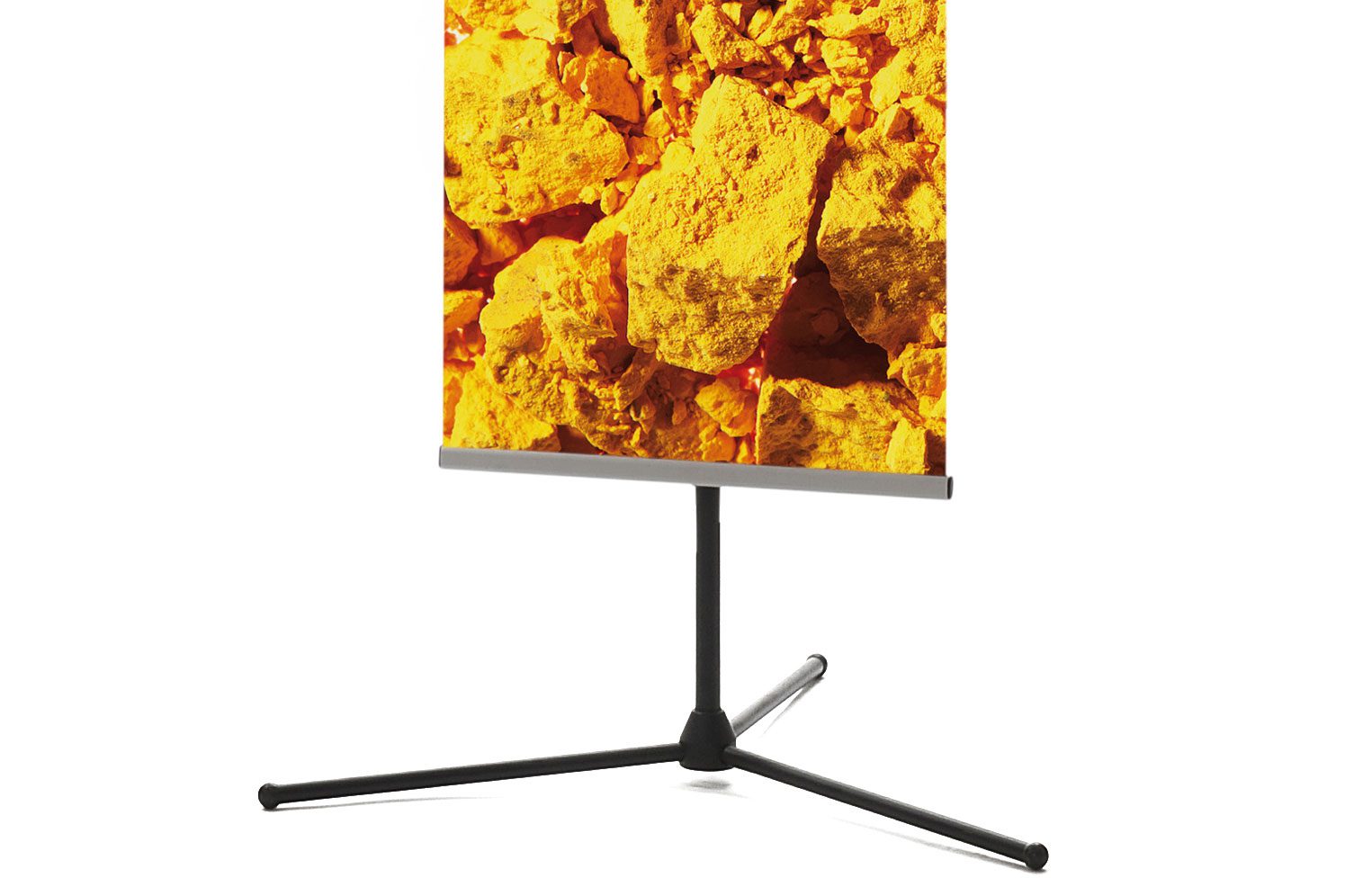 Stable tripod base
This stand relies on its sturdy tripod base to provide stability at any height.