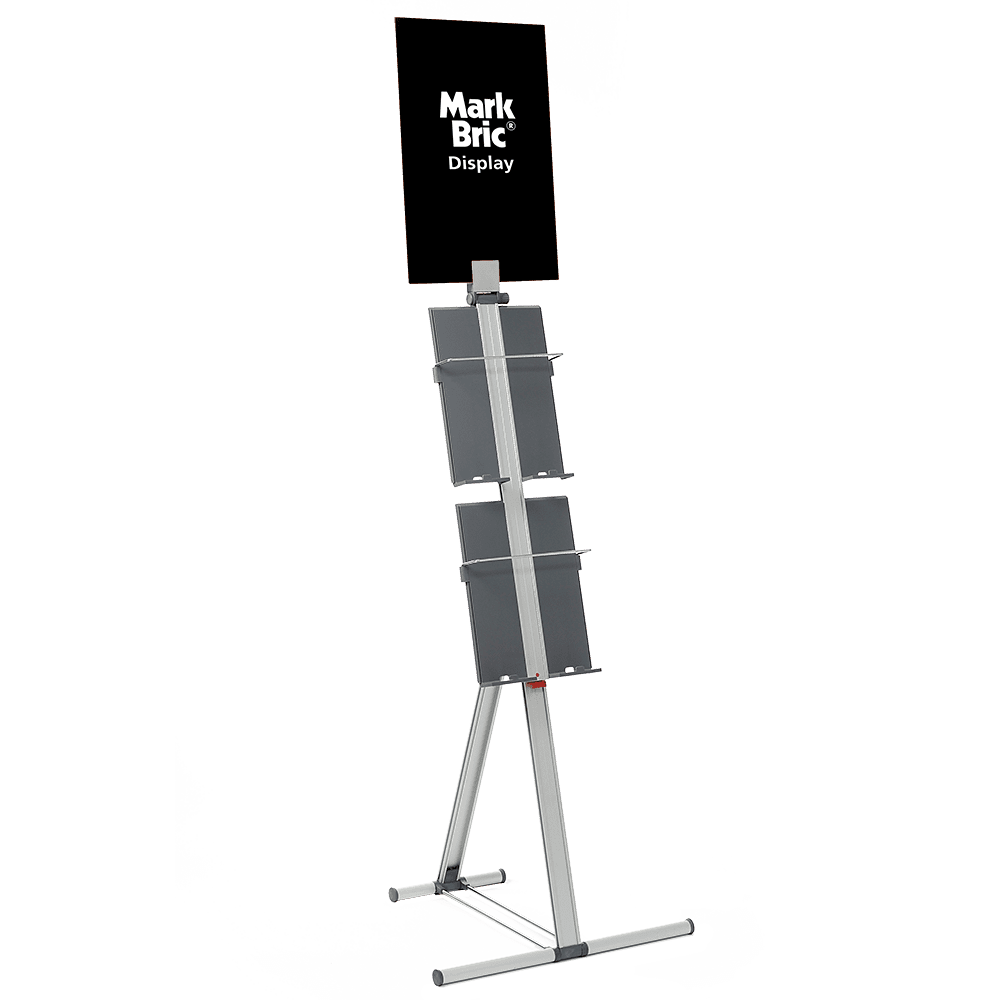 ExpoRack™
-Brochure & Sign Stands
ExpoRack is a new type of portable literature rack with a facility to attach easily a promotional sign. That is, a great combination of a sign holder and a literature stand.
A number of attractive and unique ExpoRack models are available of different sizes and number of shelves.
All designed for ease of use and good stability. The shelves are produced in durable ABS plastic and the rack itself in aluminium. A high quality product with a very competitive price.
New unique design
User-friendly
Padded carrying bag available
Economically priced
Technical facts
Exporack 05 Item No. 10501
No. of shelves: 2
Weight: 1,5 kg
Total height: 1060 mm
Total width: 480 mm
Total depth: 450 mm
Panel: Recommended A3/A4
Exporack 06 Item No. 10502
No. of shelves: 4
Weight: 1,9 kg
Total height: 1320 mm
Total width: 480 mm
Total depth: 450 mm
Panel: Recommended A3/A4
Assembly