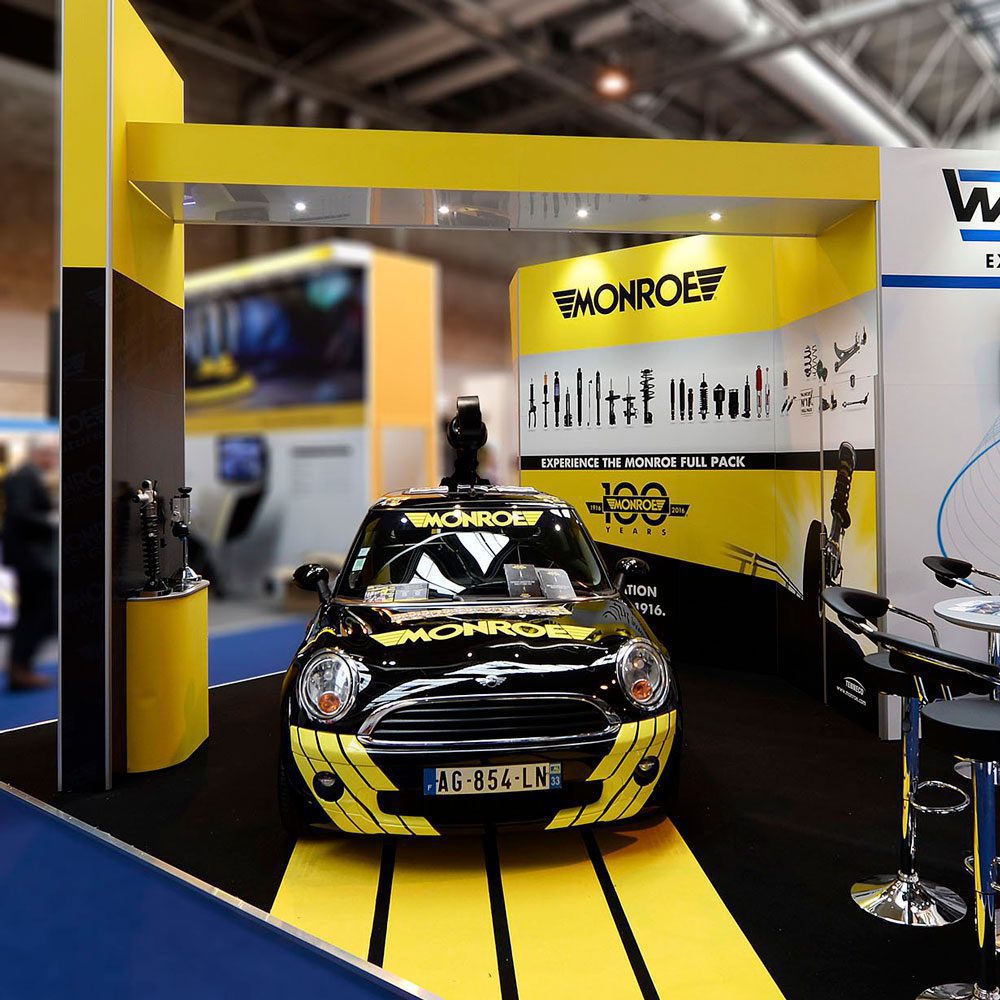 CUSTOM EXHIBITION STANDS
– Take your trade show exhibiting to the next level.
If you are looking for ultimate impact, raised brand profile and re-usability then you need an ISOframe Custom exhibition stand. Designed and manufactured to your exact specifications at our factory and with the flexibility to reconfigure when your needs changes.
Planning
Design
Pre-build
Installation
Re-configure
Design
Our design team uses the latest 3D-systems and transforms your needs and ideas into spectacular solutions. You can see exactly how your stand will look before you commit to purchasing.
Pre-build
All our stands are pre-built before each show so you have time to review and request any changes if required.
Installation
Our professional installation team build your stand at your venue exactly as you approved it, before carefully dismantling and packing away for your next exhibition.


ENGINEERED FOR DURABILITY