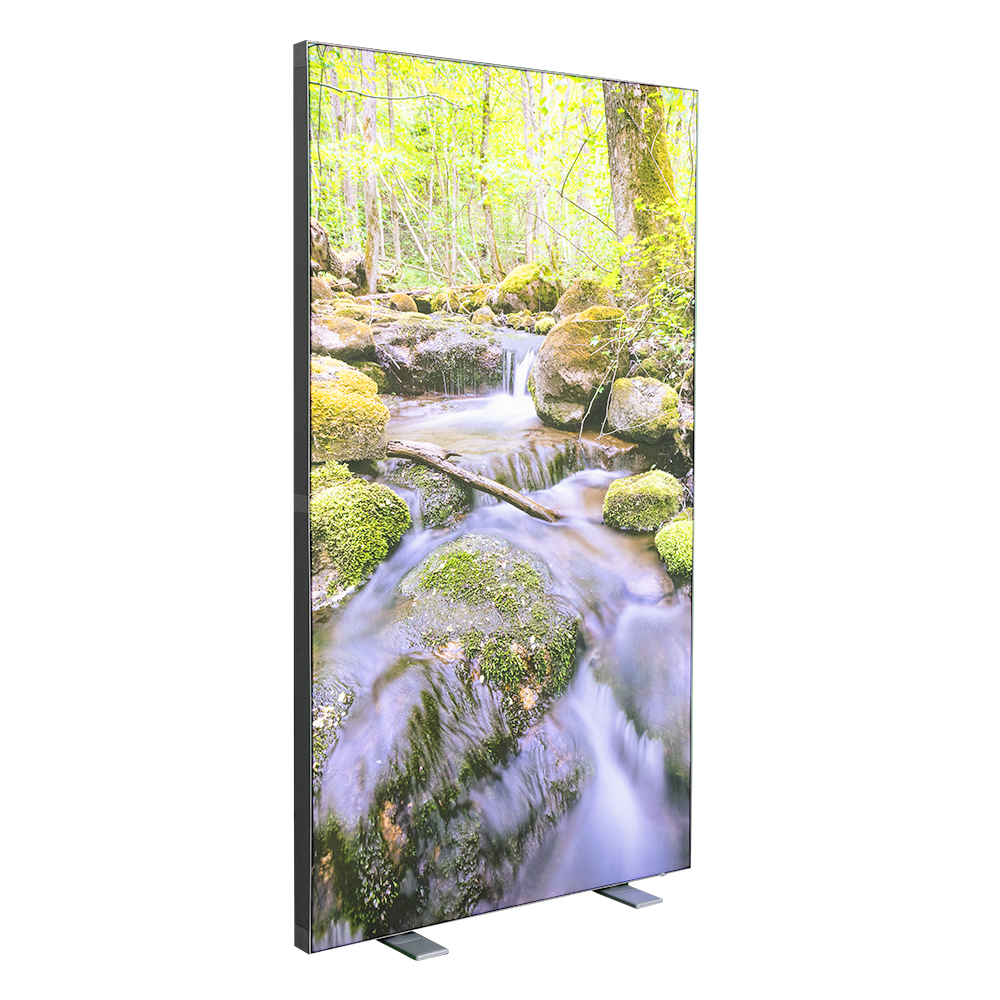 Magic LightUP
Magic LightUp is a collapsible light box that can be easily folded up and down. Assembly time is about 10 seconds. It is mainly produced in aluminium which makes it incredibly light and flexible to carry around. The print is made of a fabric specially designed for easy mounting on light boxes. The fabric is mounted in the slots using a silicone strip that holds the fabric in place.
The Magic LightUp comes with a caring and easy to handle carrying bag for easy and smooth transport. The light is positioned on the long sides to provide an optimal flow of light. The light points are LED.
High visual impact
10 sec set-up
High quality
Foldable
Portable
Technical facts
Measurements:
1000x2000x85mm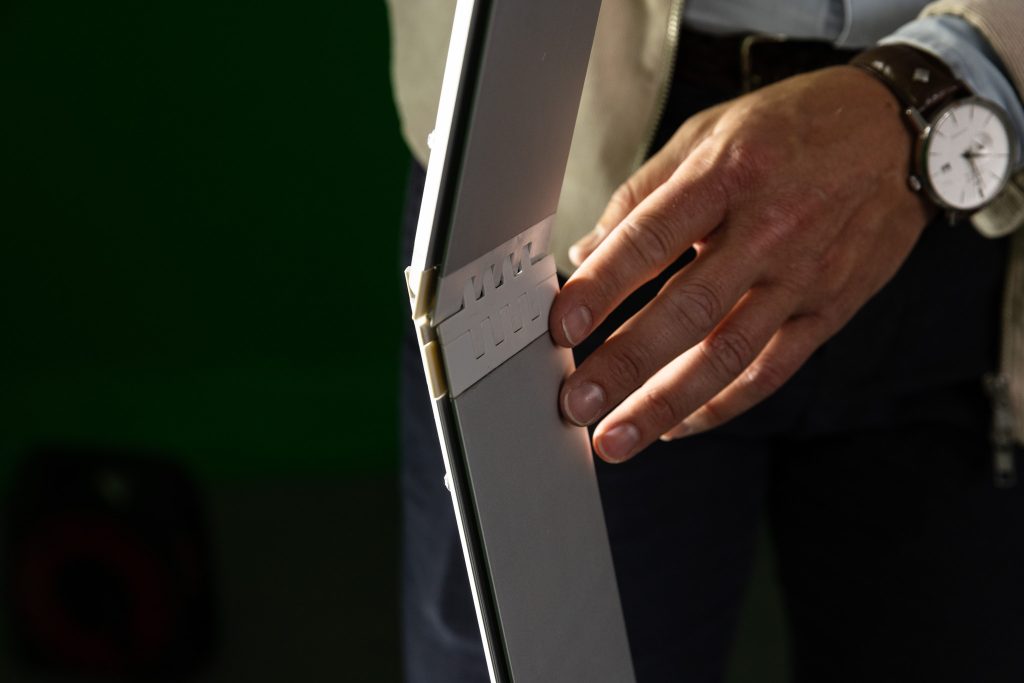 Foldable
The foldable design makes the unit highly portable.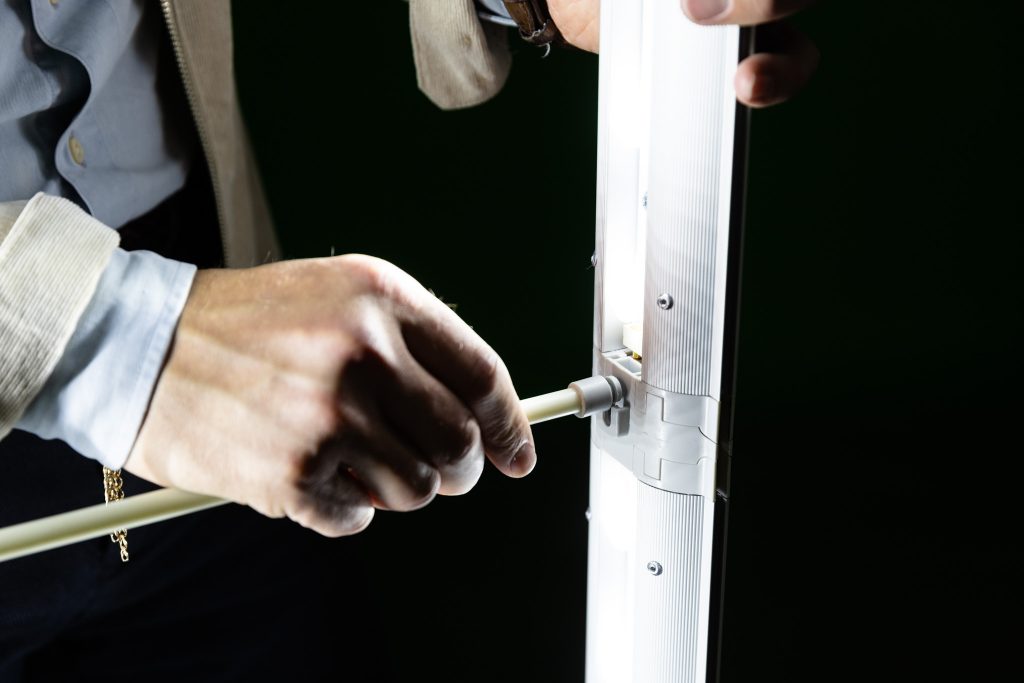 EASY ASSEMBLE
It takes just about 10 seconds to assemble the unit.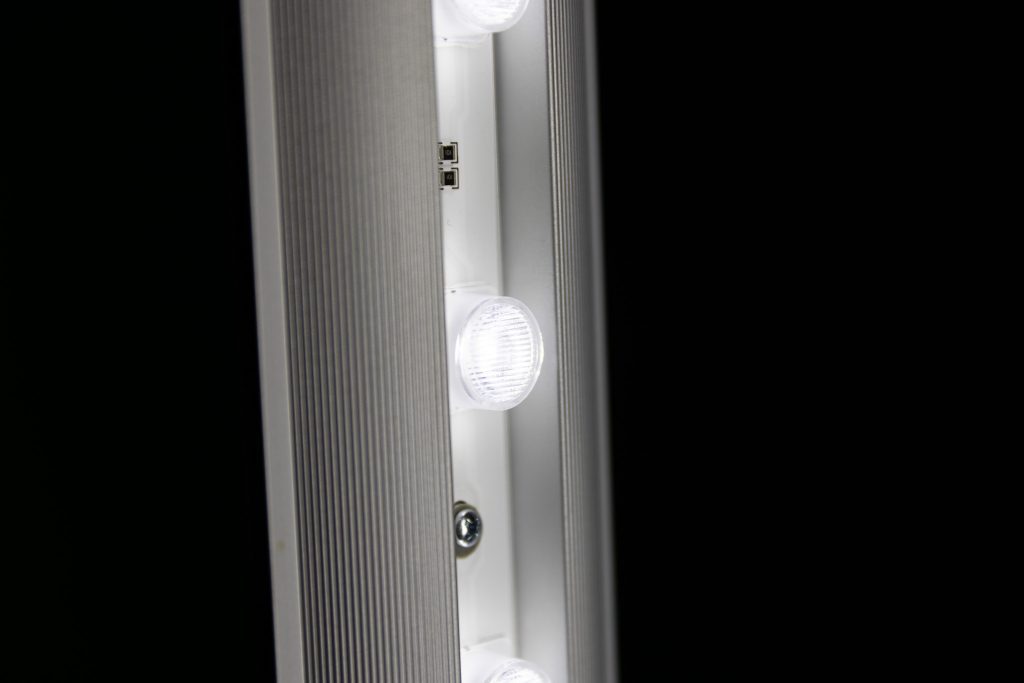 Bright
Powerful LED lights light up the banner from two sides.



ENGINEERED FOR DURABILITY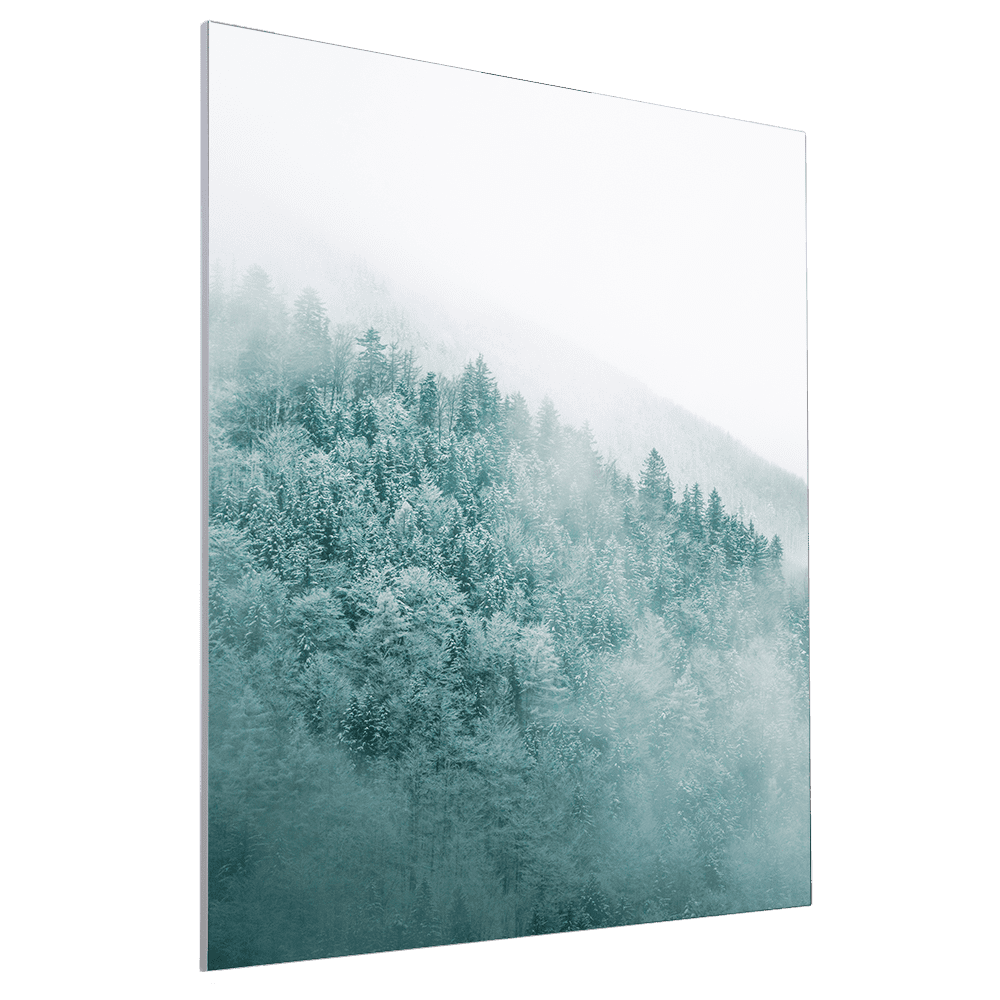 Isoframe® wallmounted Lightbox
ISOframe® freestanding Lightbox