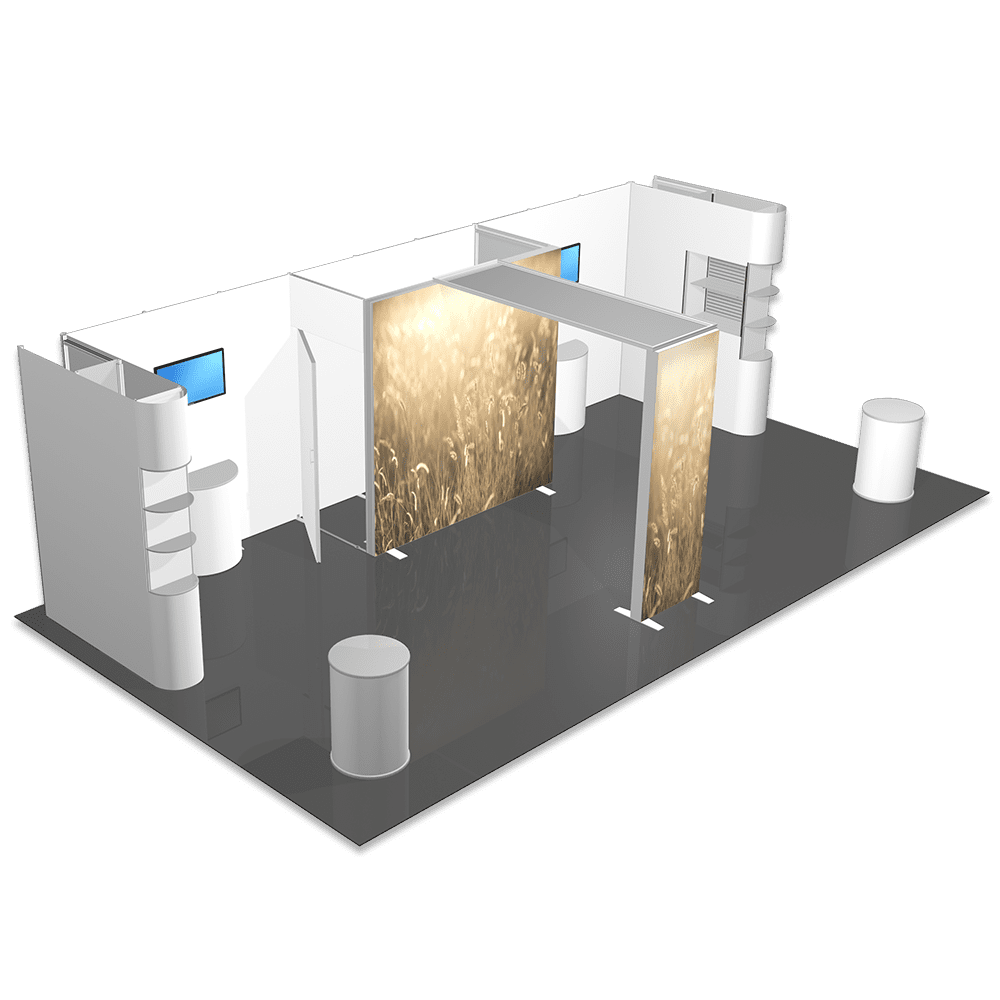 ISOframe® Wave
– CREATE ANY SHAPE WITH THE WORLD'S FIRST FULLY FLEXIBLE TRADE SHOW DISPLAY
Stunning looks, infinite flexibility and extremely user-friendly – ISOframe Wave is the first portable display system combining the best of all worlds. Flex the entire graphic wall into the shape you need at each venue, extend and reduce as required. Choose from a vast range of functional modules such as tables, show-cases, shelving units, doors, storage rooms etc. to make your exhibition stand complete. ISOframe Wave is ideal for small and medium sized stands and perfect for the self-build exhibitor.

Flexi-Link Technology
Accessories Galore
Shape Shifting
Portable design
Counter Space
Technical facts
Two heigths: Midi 2,29 m or Maxi 2,49 m
Modules/graphic panels are 800 mm wide
Attach large media screens
All modules sold in kit form (Starters and Extensions).
Available accessories include tables, shelves, doors, literature holders, etc.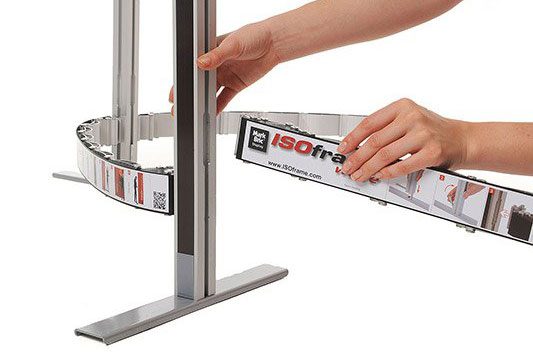 Flexible Wave Linking
Flexible Wave link enables you to instantly reshape your display from straight to curvy and back again.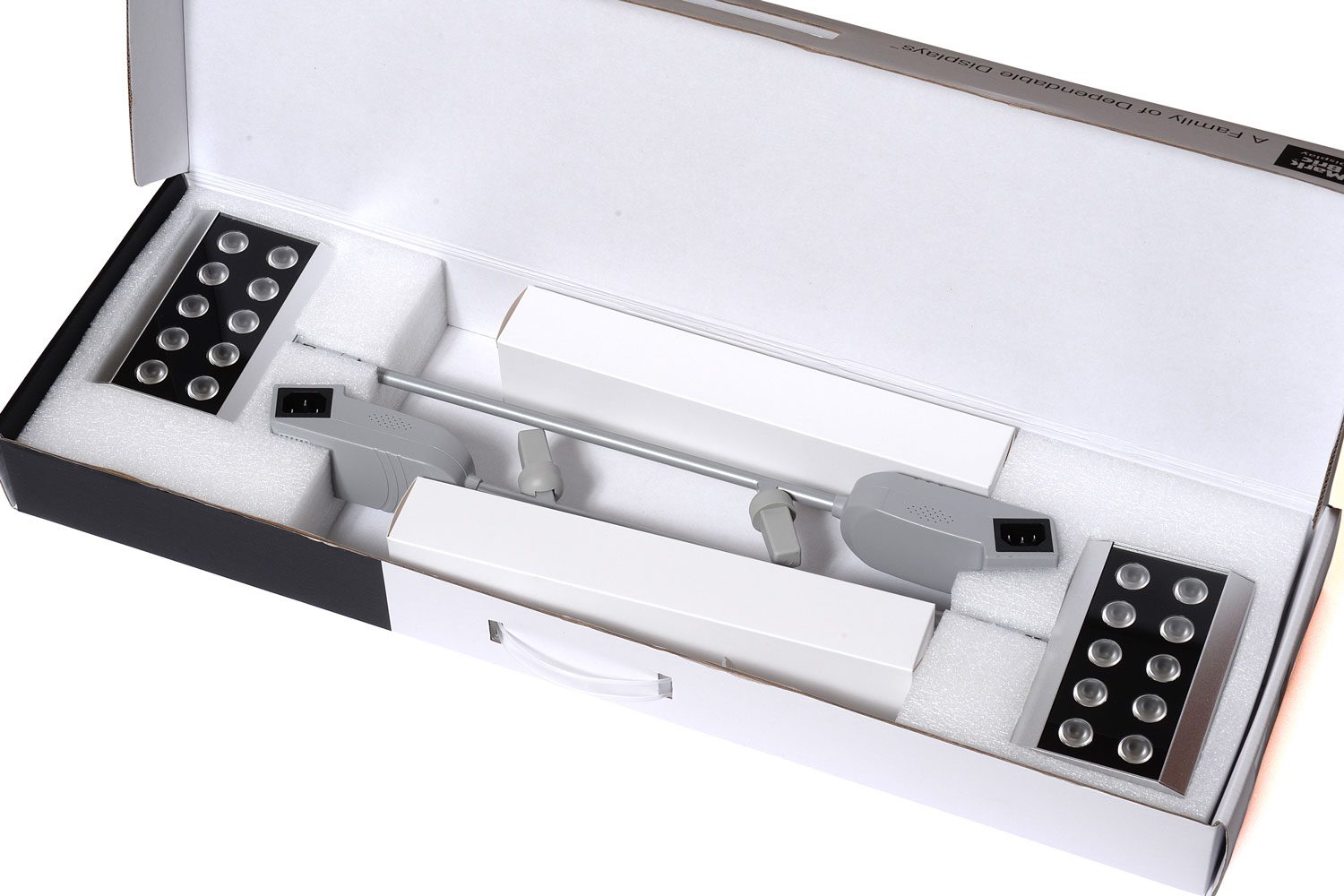 Spotlights with latest technology
Choose one of our environmentally friendly LED spotlights to light up your stand.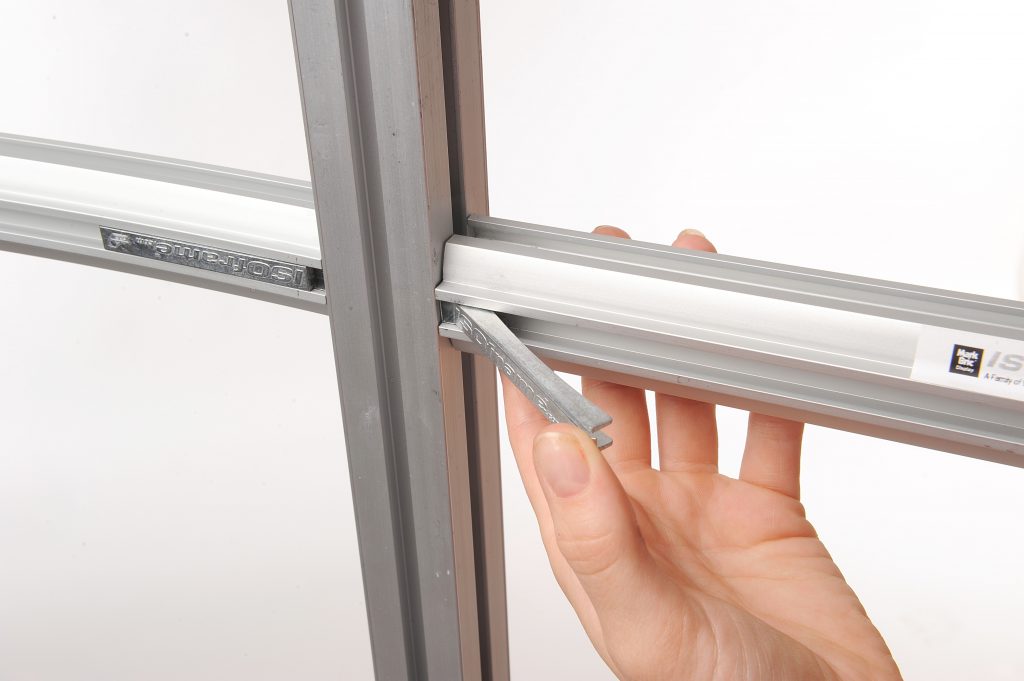 Easy assembly
The patented and tool-free FASTclamp connector means no more struggle with nuts and bolts used on other systems.




ENGINEERED FOR DURABILITY