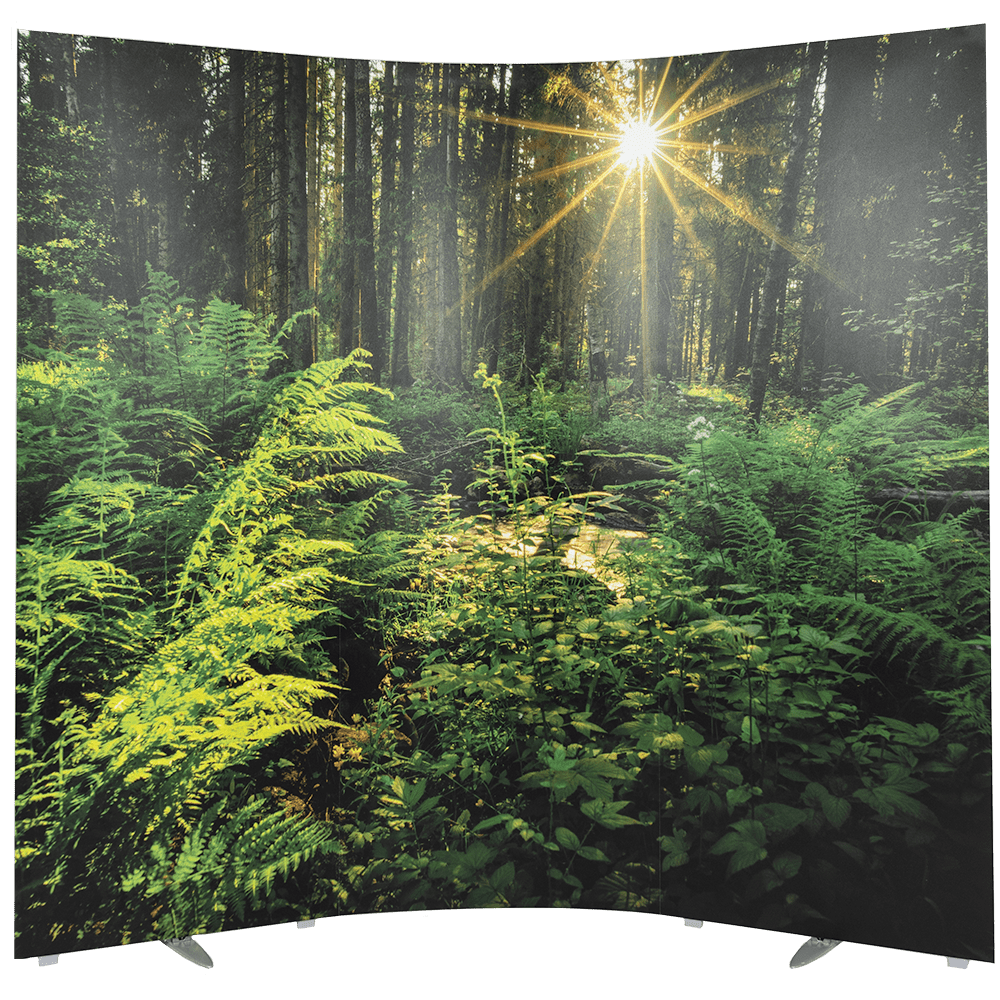 ISOframe® Ripple
– ADD CURVES AND WAVES WITH THE BENDABLE ALTERNATIVE TO POP UP DISPLAYS AND BANNER STANDS.
If simplicity, quick assembly and flexibility are what you want from a portable trade show display, then ISOframe Ripple is for you. You can flex Ripple into almost any shape you want—and reduce or enlarge the size of your display to suit your needs. No matter how you shape Ripple, you'll enjoy a clean, contemporary display that provides a strong visual impact at your trade shows, retail locations and more.
Flex Technology
Shape Shifting
Economic Pricing
Portable Design
Counter Space
Technical facts
Graphic panels are 800 mm wide
Standard heights are 2100 mm and 2270 mm
Supports media screens and spotlights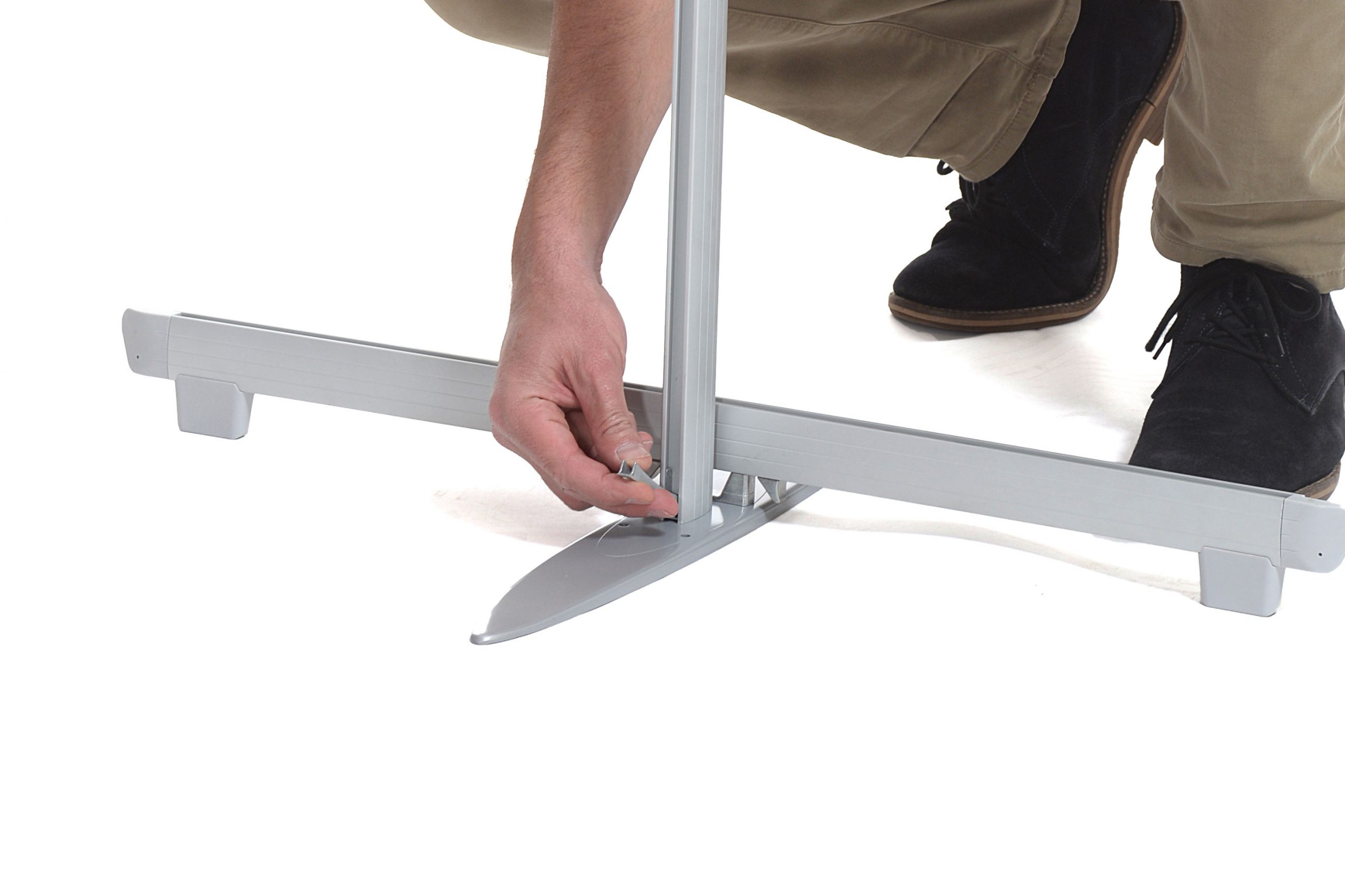 Tools-Free Assembly
Flexible and extremely cost effective. Assembly couldn't be simpler or more intuitive.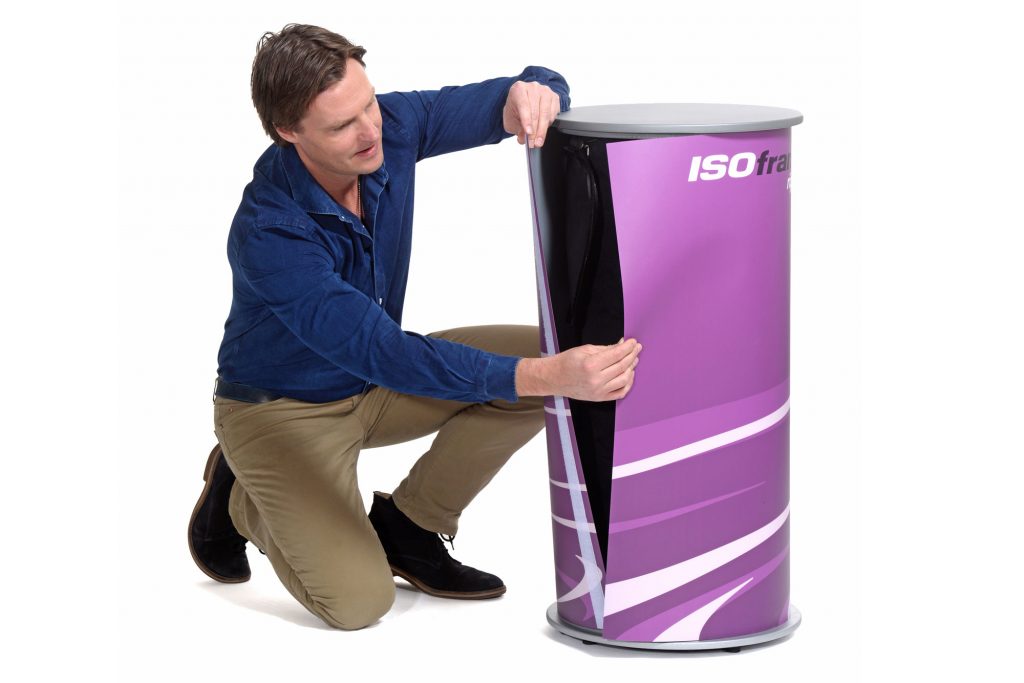 Case-to-Counter
Transform Your Carrying Case into effective Counter Space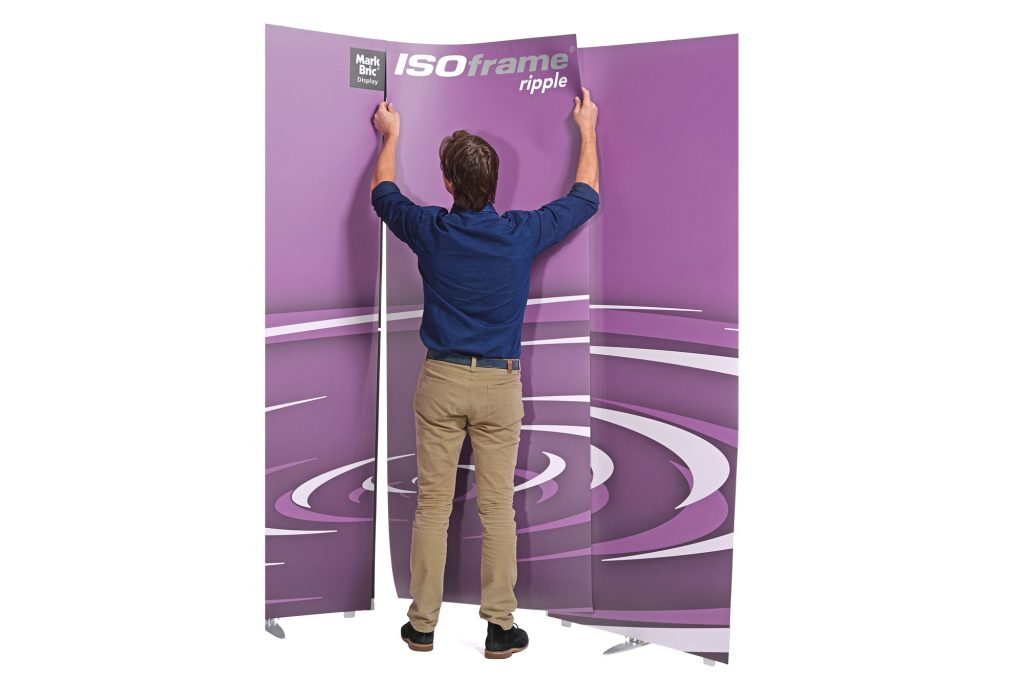 Shape shifting
Attach graphics and bend the system into almost any shape.
Available panels and sections
Ripple Kits 210 cm
3 sections – IS-9810
5 sections – IS-9811
7 sections – IS-9814
9 sections – IS-9815
11 sections – IS-9816
Ripple Kits 227 cm
3 sektioner – IS-9820
5 sektioner – IS-9821
7 sektioner – IS-9824
9 sektioner – IS-9825
11 sektioner – IS-9826




ENGINEERED FOR DURABILITY