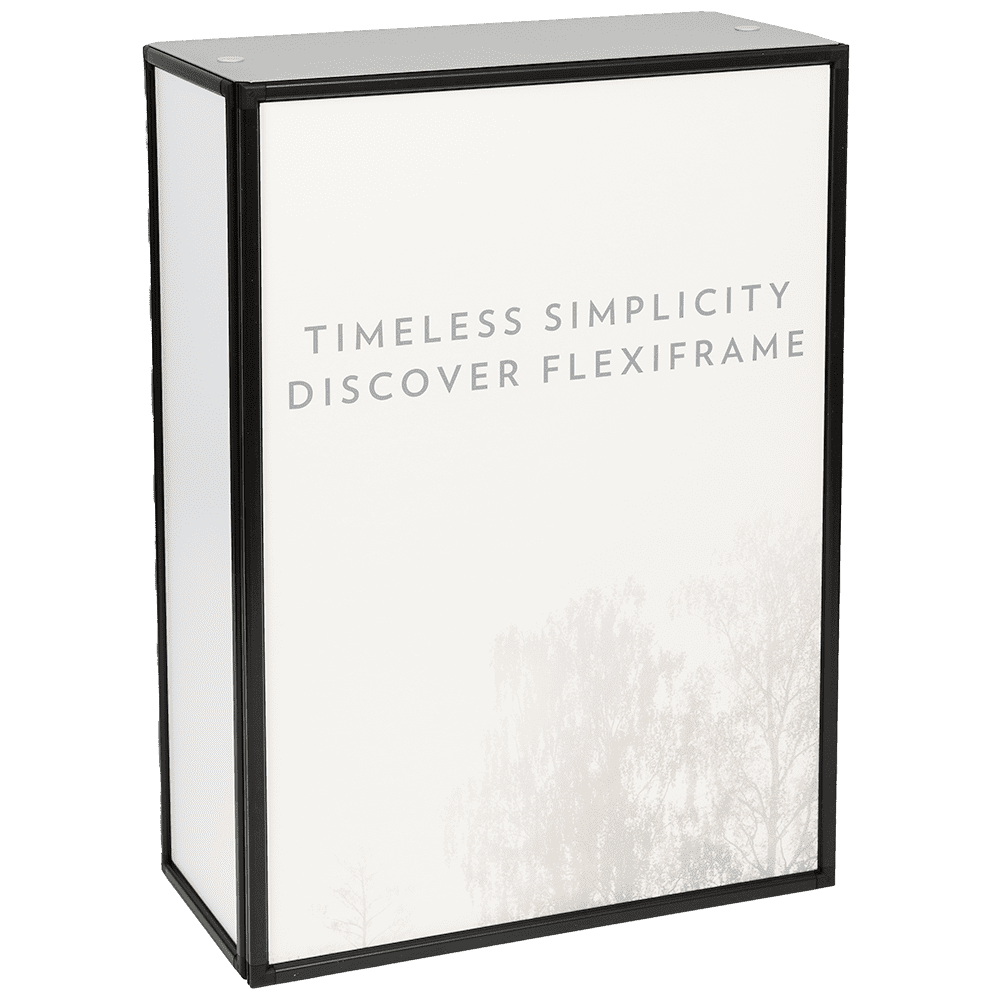 Flexiframe® Demo-Desk
– A LOW-COST, HIGHLY FUNCTIONAL PORTABLE COUNTER
This Demo Desk creates space for meetings, demos, and conversation. The rigid panels provide both stable structure and graphics, and can be easily exchanged for updated branding. The Demo Desk fold completely flat for travel, unlike many trade show counters. Desk top options include polished wood or finished aluminum and plenty of inner shelving.
Fast assembly
Fully portable
Abundant inner shelving
Technical facts
Height 103 cm
Size with:
Wooden top: 41 x 79 cm
Aluminum shelf: 35 x 70 cm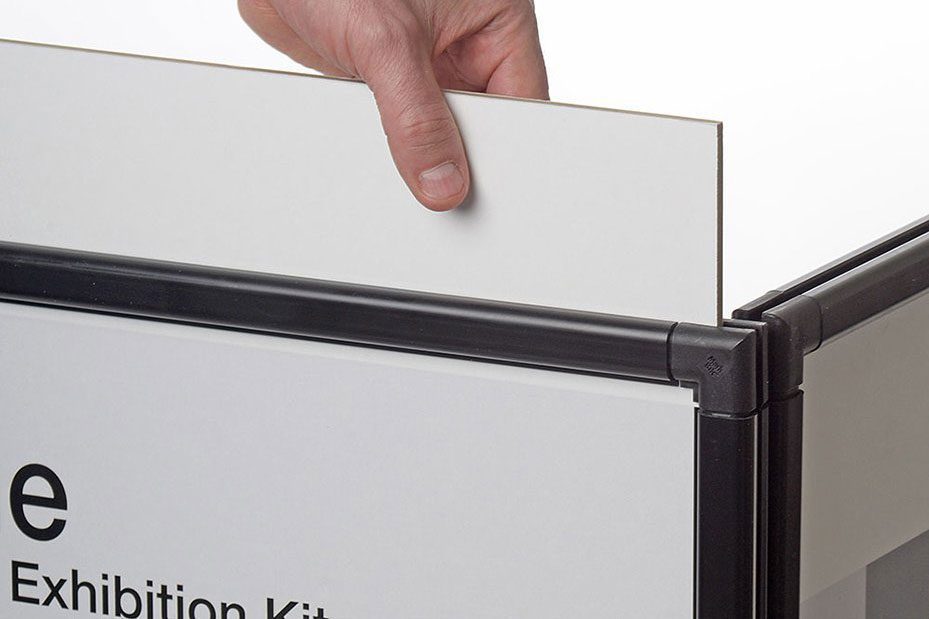 Easily exchanged graphics
Flexiframe counters use rigid panels as infill material. These panels can be quickly swapped out and updated with new graphic panels.
Four finished countertops
The countertop surface is available in black or gray finished aluminum as well as black or honey oak wood.
Fast assembly
Just fold out the sides, add shelving and set the top plate in place.
Wooden top – 6104
Wooden top black – 6104
Aluminium top Grey – 6100
Aluminium top black – 6106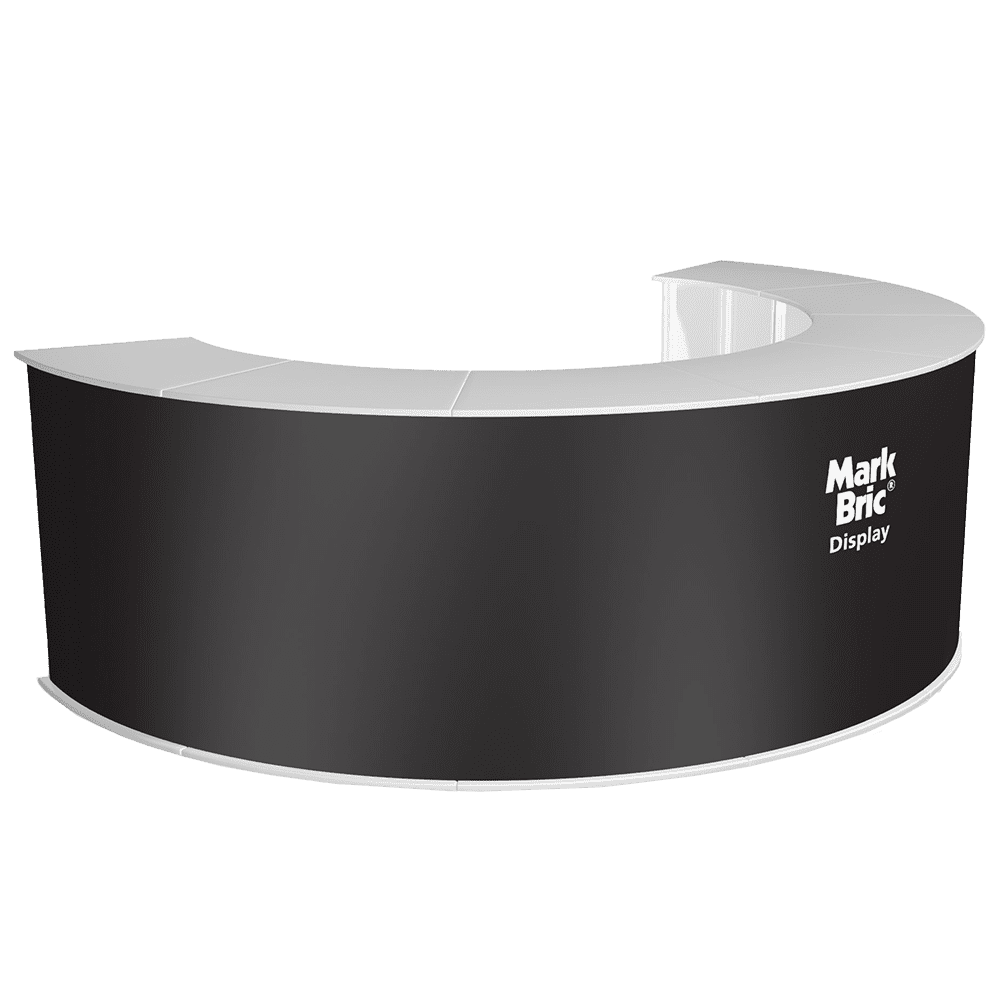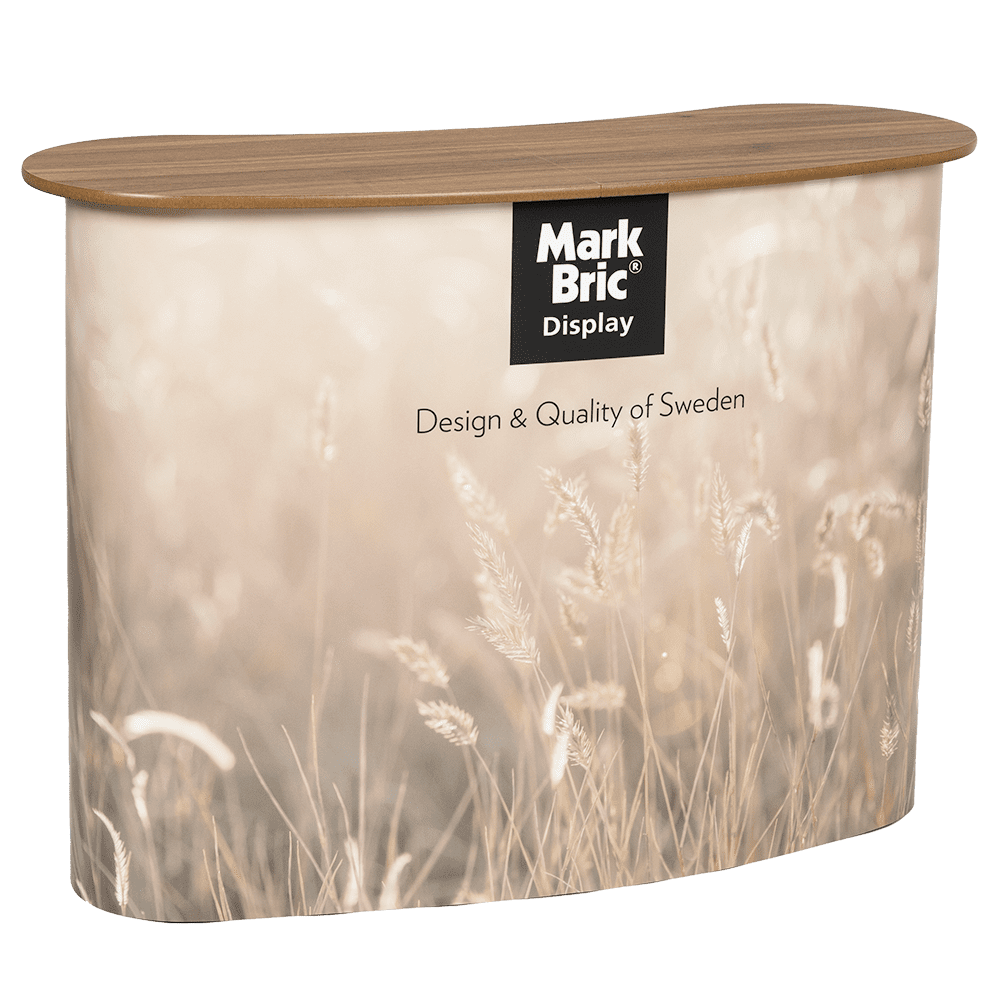 SnapUp® Reception counters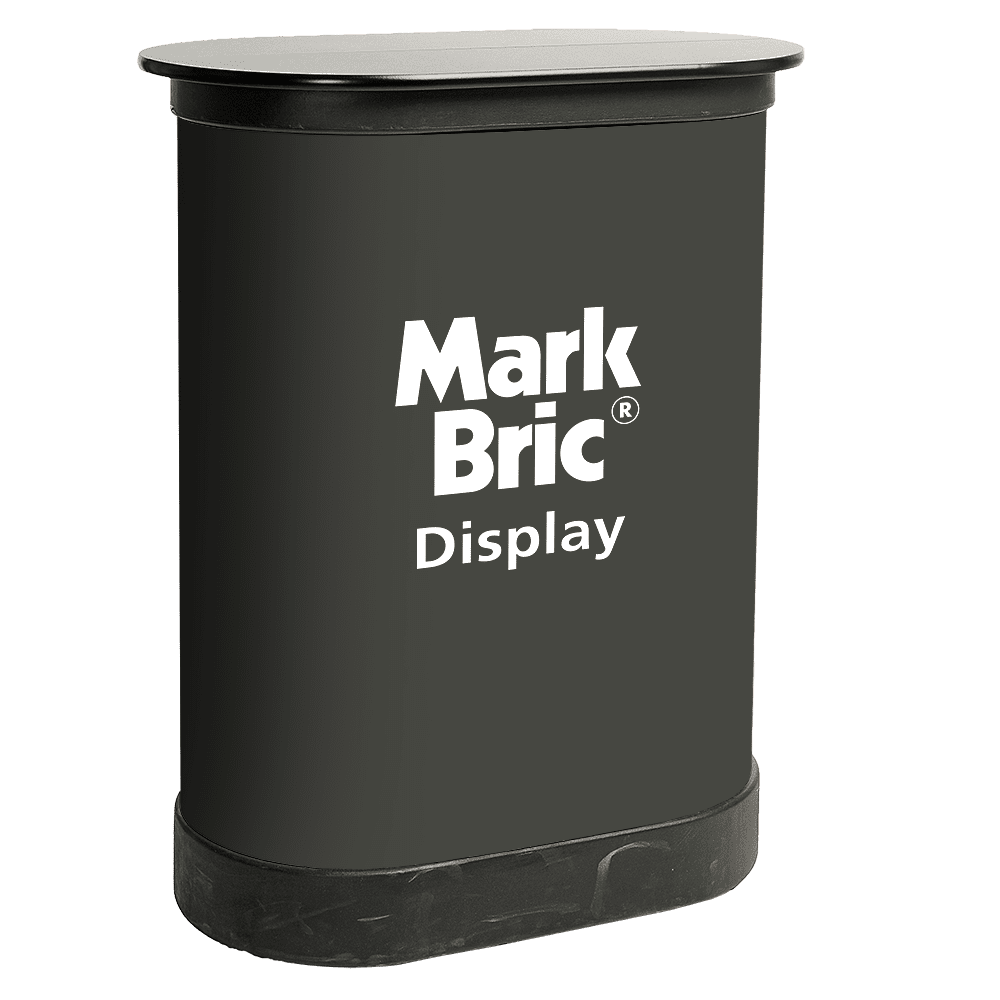 Case to Counter conversions