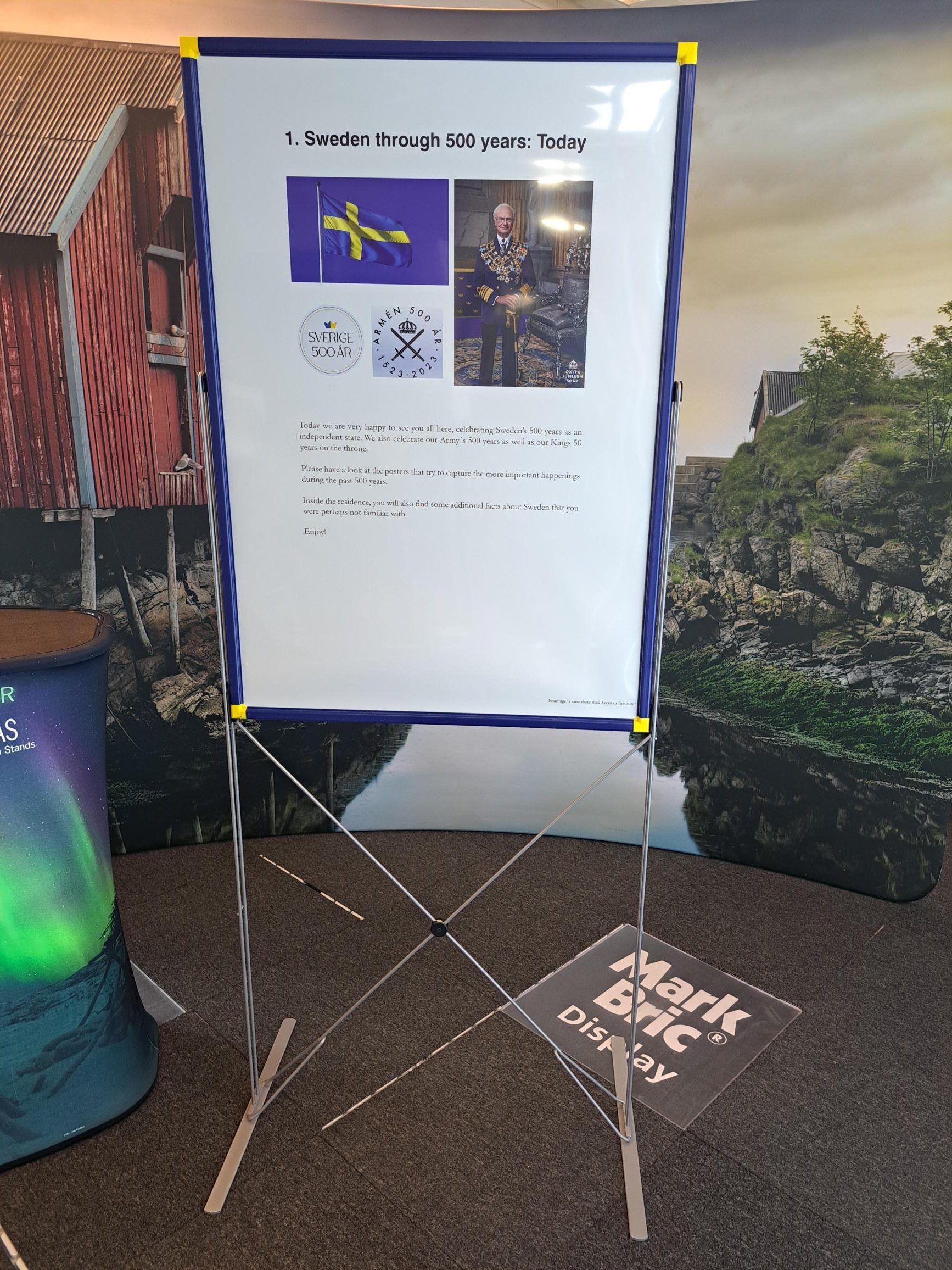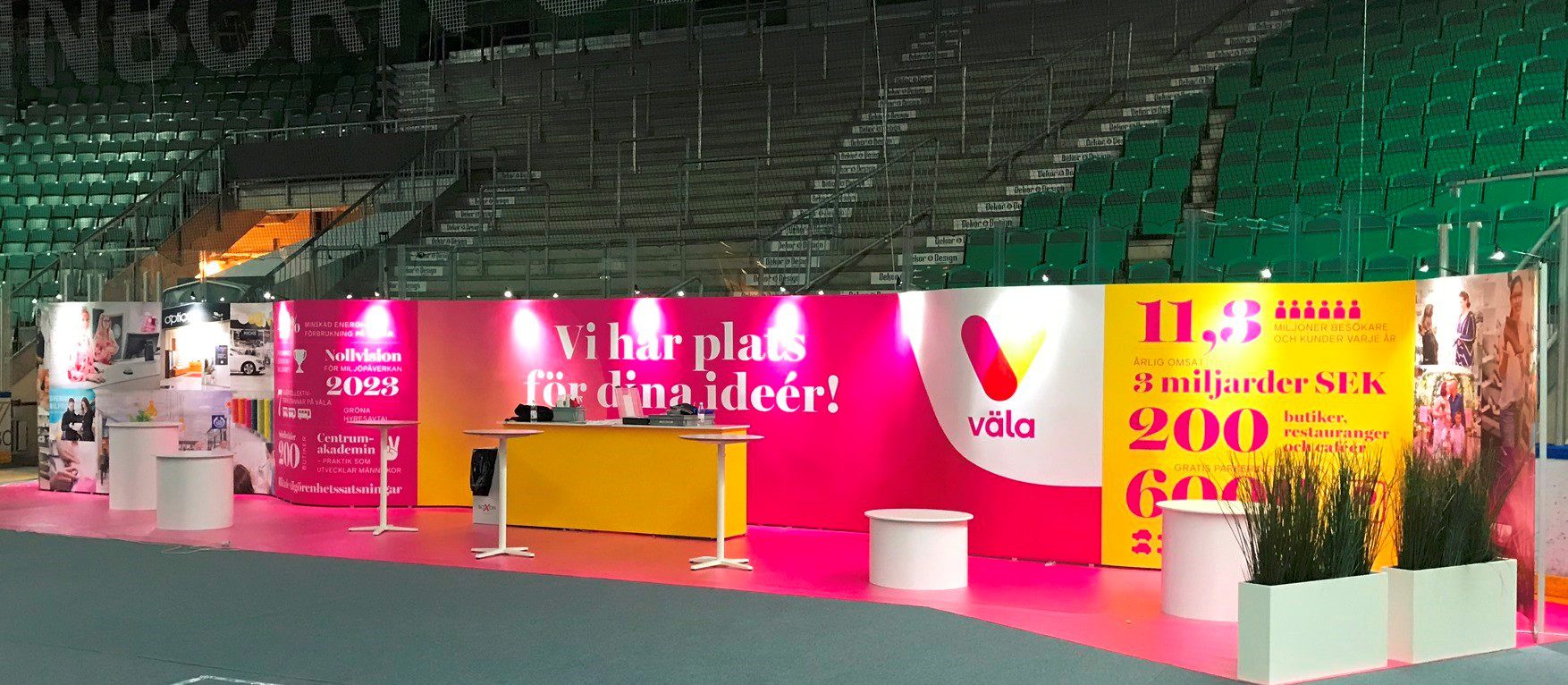 Flexiframe and X-Stand celebrate
Swedish National Day
Our partners at Mark Bric Display AS in Norway created and sold this X-Stand with Flexiframe to the Swedish Ambassador in Norway for the display about Swedish National Day.
The versatility of Flexiframe means that the frame could replicate the colours of the Swedish Flag by using yellow corners with blue profiles to make an attractive display.
Swedish National Day is celebrated as a public holiday on 6th June every year as it is the date when Gustav Vasa was elected King in 1523, 500 years ago this year, laying the foundations of Sweden as an independent state, as well as the day on which the Swedish Constitution was adopted in 1809.
The Flexiframe modular framing system is the ideal versatile and economical system to create displays of almost any size, shape and colour, from a single wall-mounted frame, to a complete trade show stand!
Flexiframe is available in 16 standard colours and can be combined with floor stands, wall brackets, connectors, poles, feet and table tops to create almost anything that you can imagine!
Read more about Flexiframe in our brochure or on our website.
Contact us if you would like further information or prices.