One of the best and easiest ways to sell or design an exhibition or trade show stand is to create a 3D visualization of it.
Our free 3D design program "Mark Bric Stand Designer" allows you full creativity and is incredibly easy to use with full instructions on the download page: Mark Bric Stand Designer.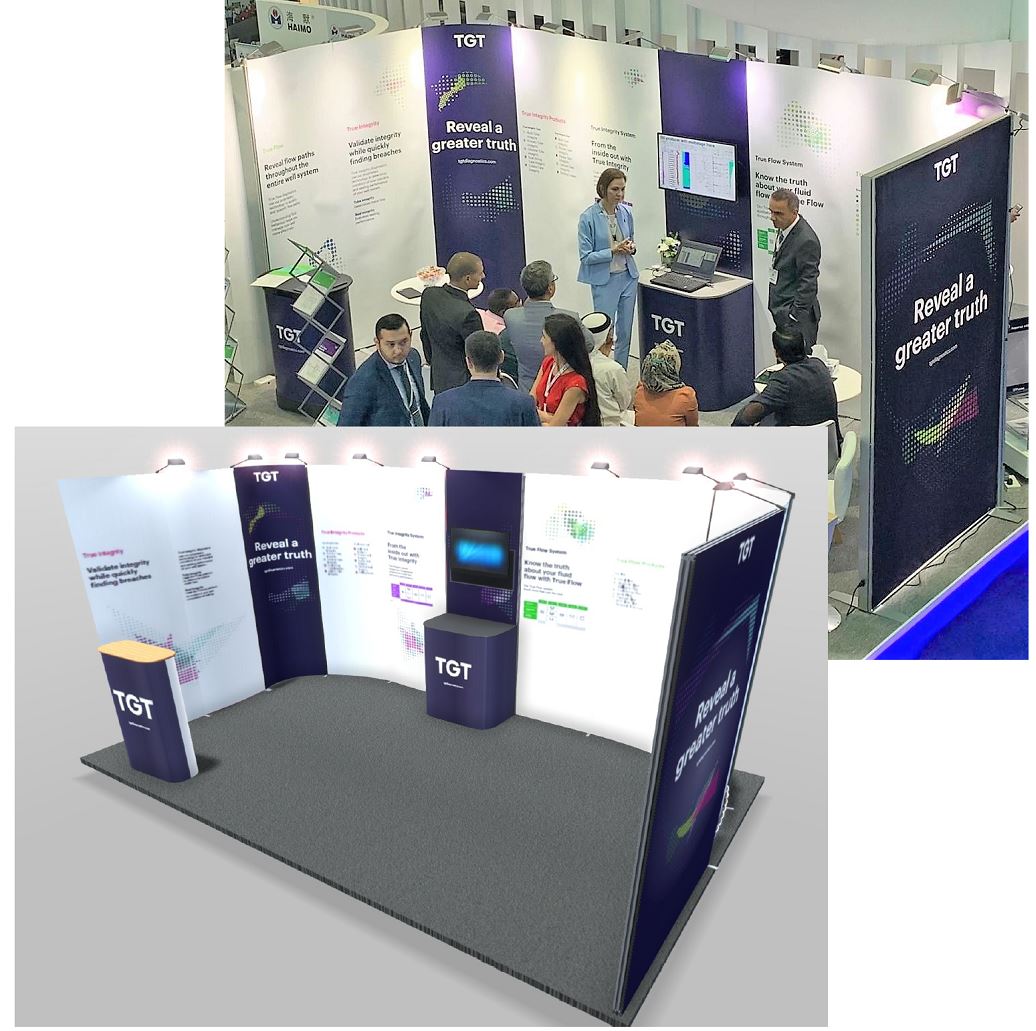 From 3D Visualization in Mark Bric Stand Designer to the real-life exhibition stand.  3D Stand Designer allows you to add modules and customise each with artwork to see how the finished stand will look when built.
Download our free 3D design program for PC or Mac, Android or iPad, here: Mark Bric Stand Designer and then contact us at info@markbric.se with your e-mail address and we will set up your account for you.
See some examples below.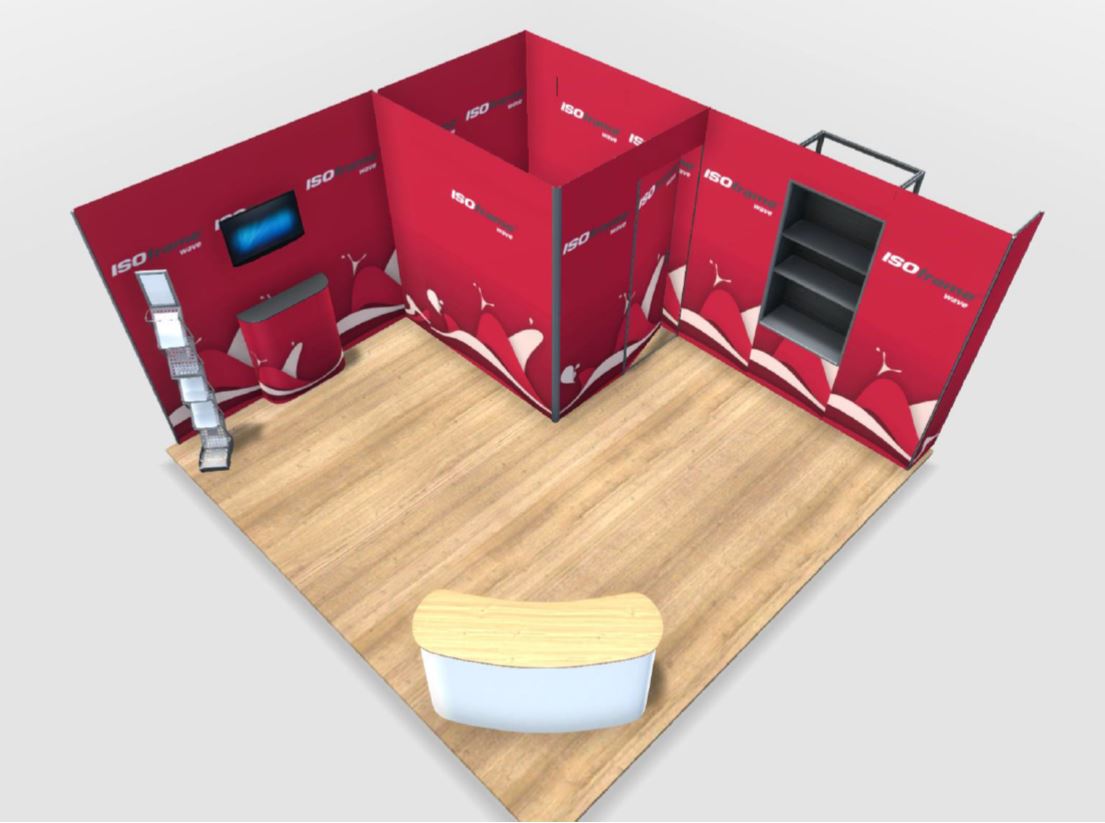 All standard ISOframe Wave modules are available to use: Flexi-Link, Tables with or without Media Screens, Doors, Showcases, Graphic Wings and many more, as well as SnapUp Counters and SwingUp Literature Racks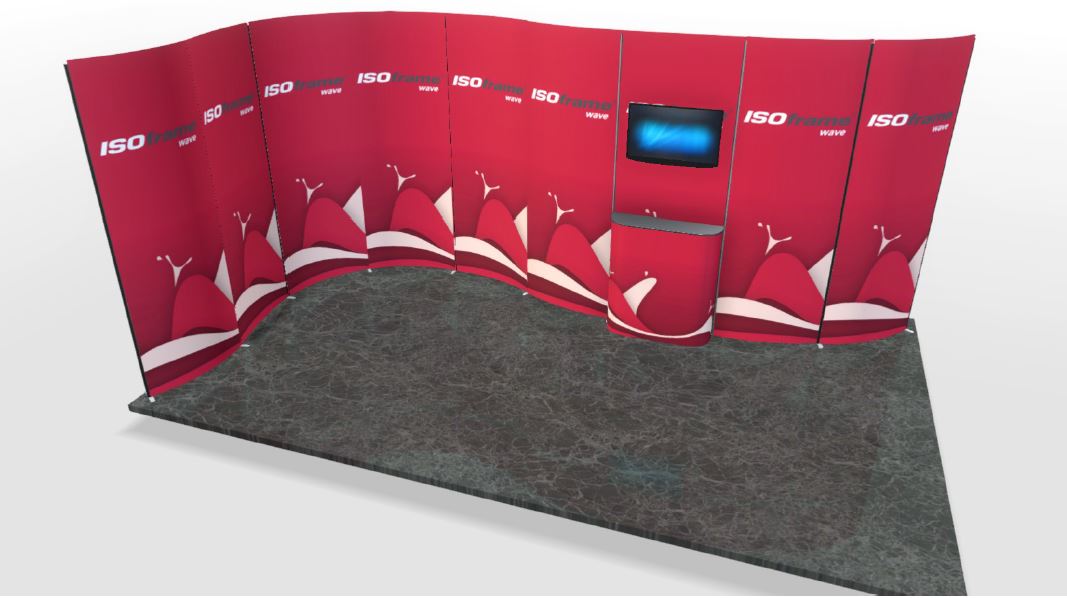 Bend and flex the Wave modules and choose one of the standard flooring options to customise your stand design, or…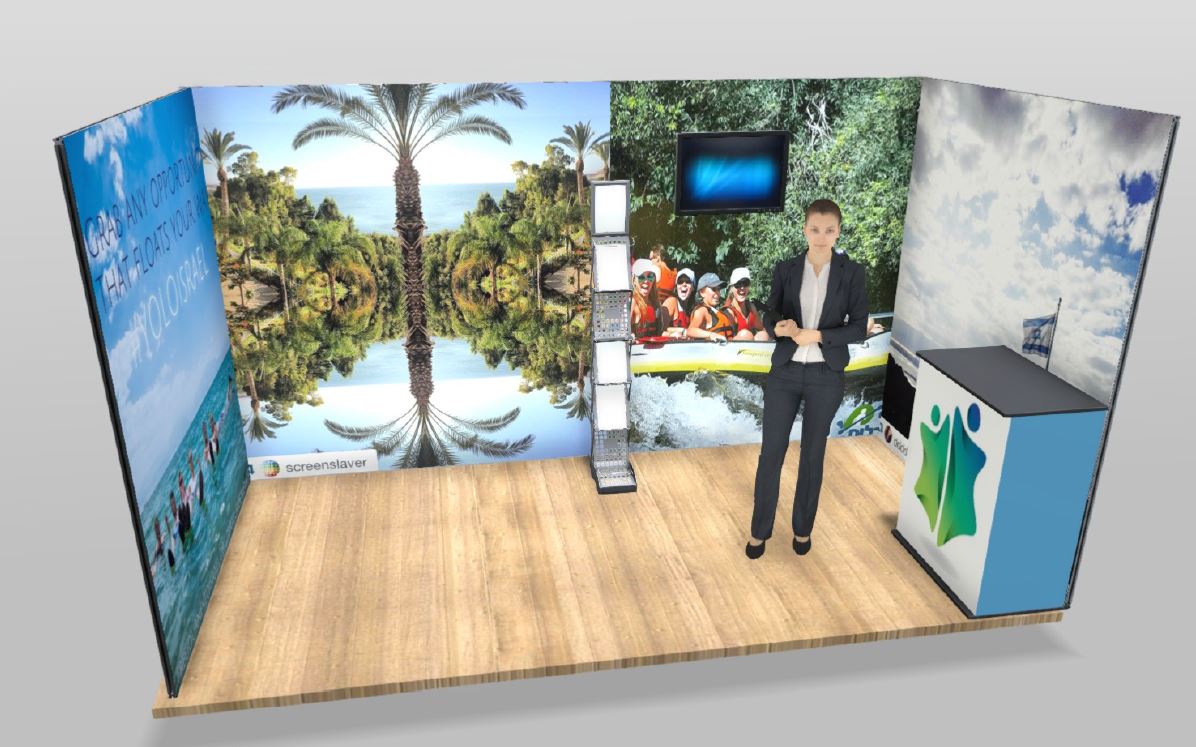 ISOframe Fabric is also available with customisable frame sizes and the ability to add media screens and artwork.  Add people to your stand to give a sense of scale.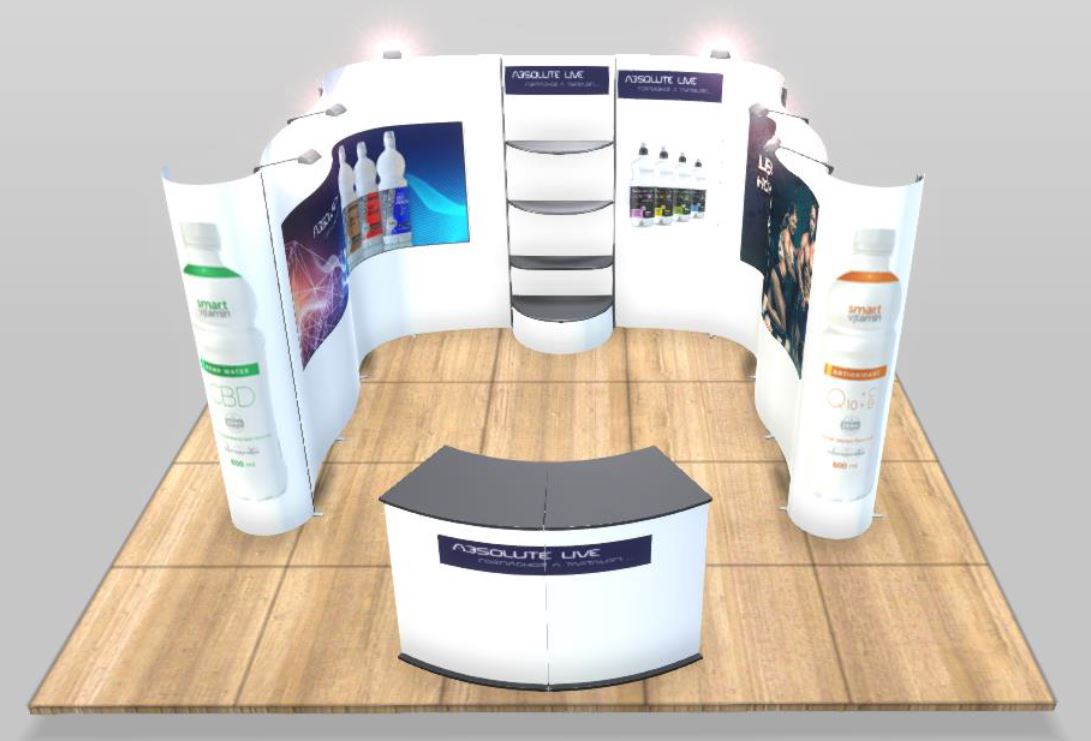 Bend and flex the Wave Flexi-Link modules from straight to 180-degree curves, concave or convex.  Build counters with ISObar Curved or Straight.  Add artwork to fully customise.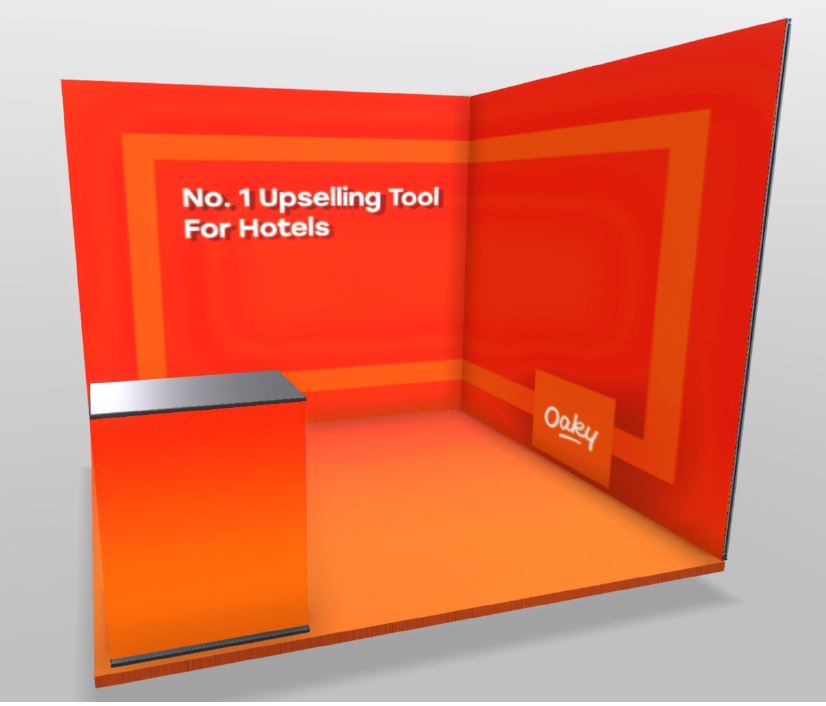 … fully customise walls, counter and even the floor with your own artwork or brand colouring.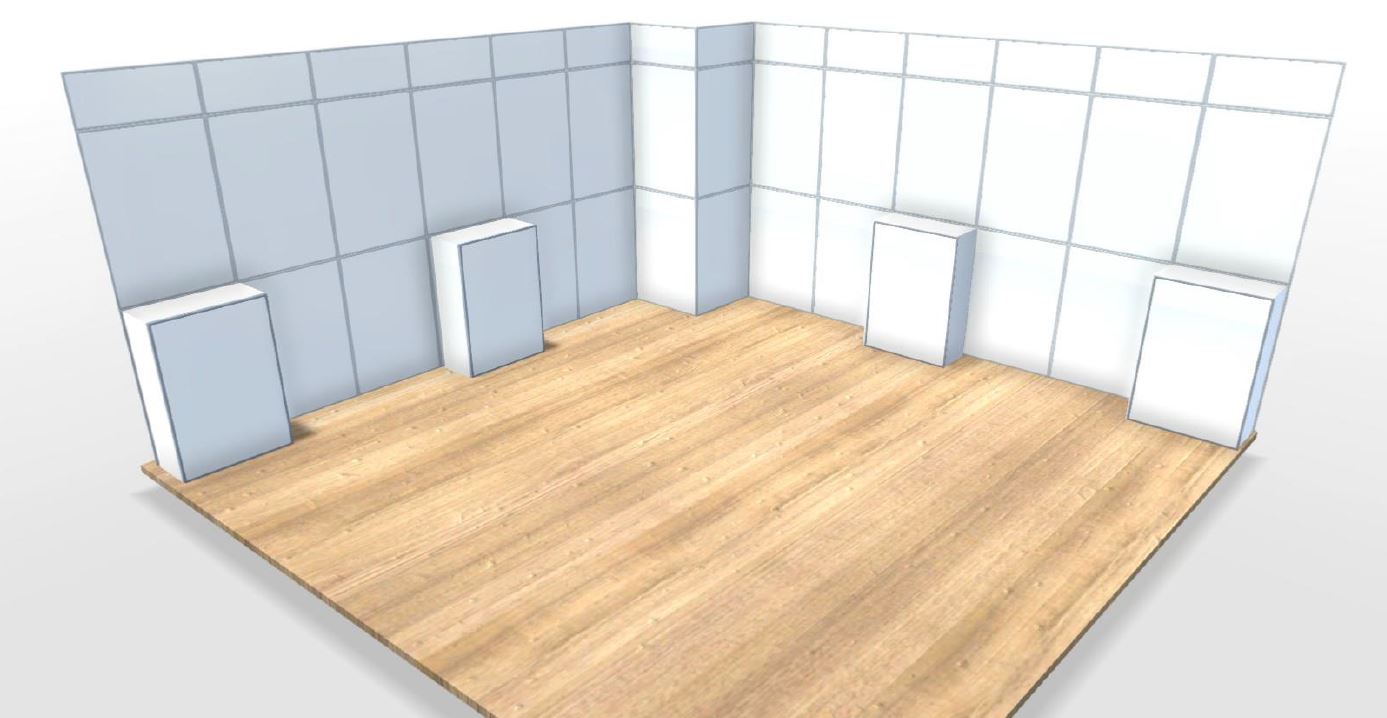 A wide range of our products are available to use in Mark Bric Stand Designer.  Build with Flexiframe, adjusting frame size and colour as required and adding headers.  SnapUp and ISOframe Ripple are also in the program.
Contact us at info@markbric.se to finish setting up your Mark Bric Stand Designer account or if you have any questions.